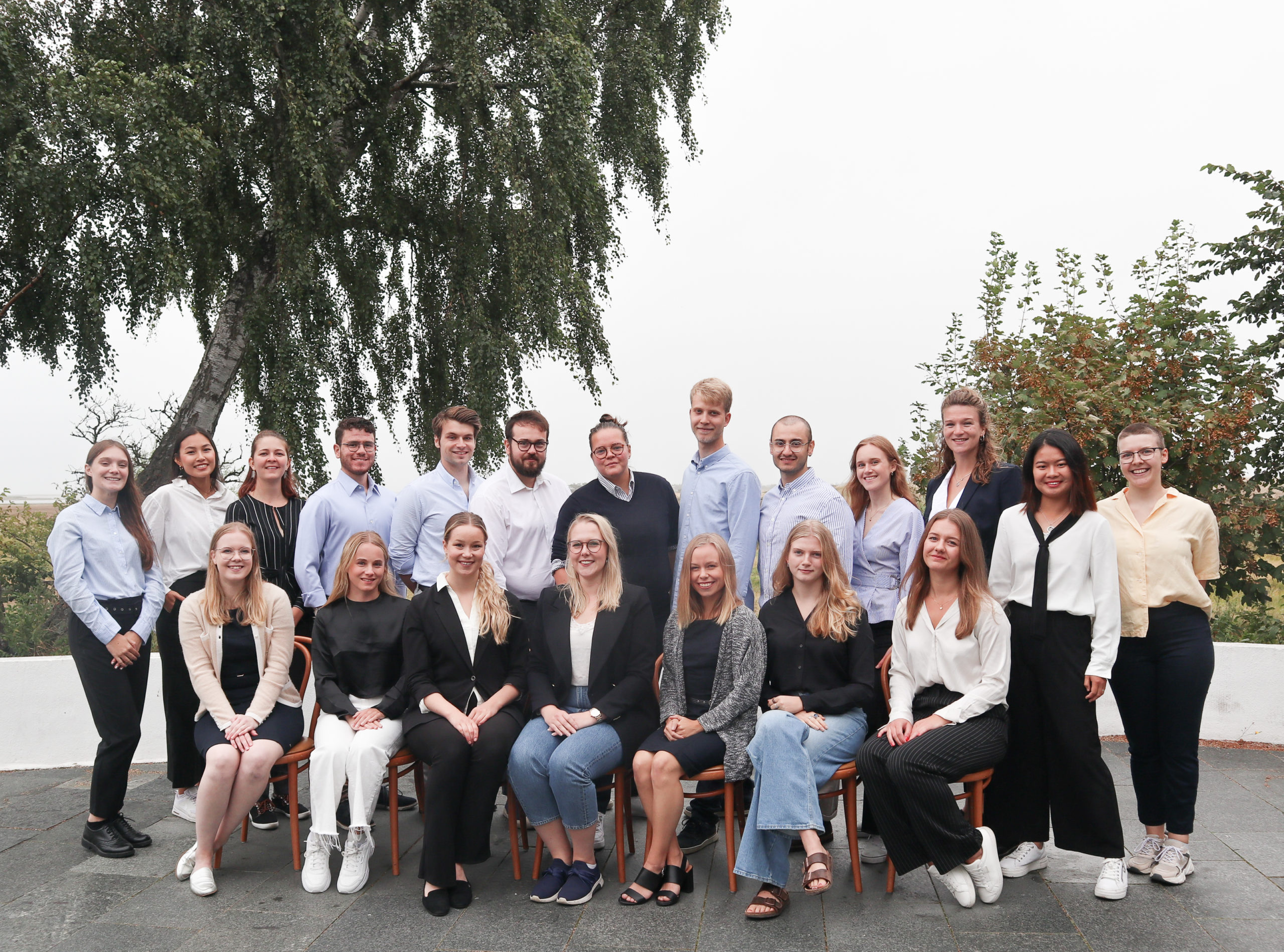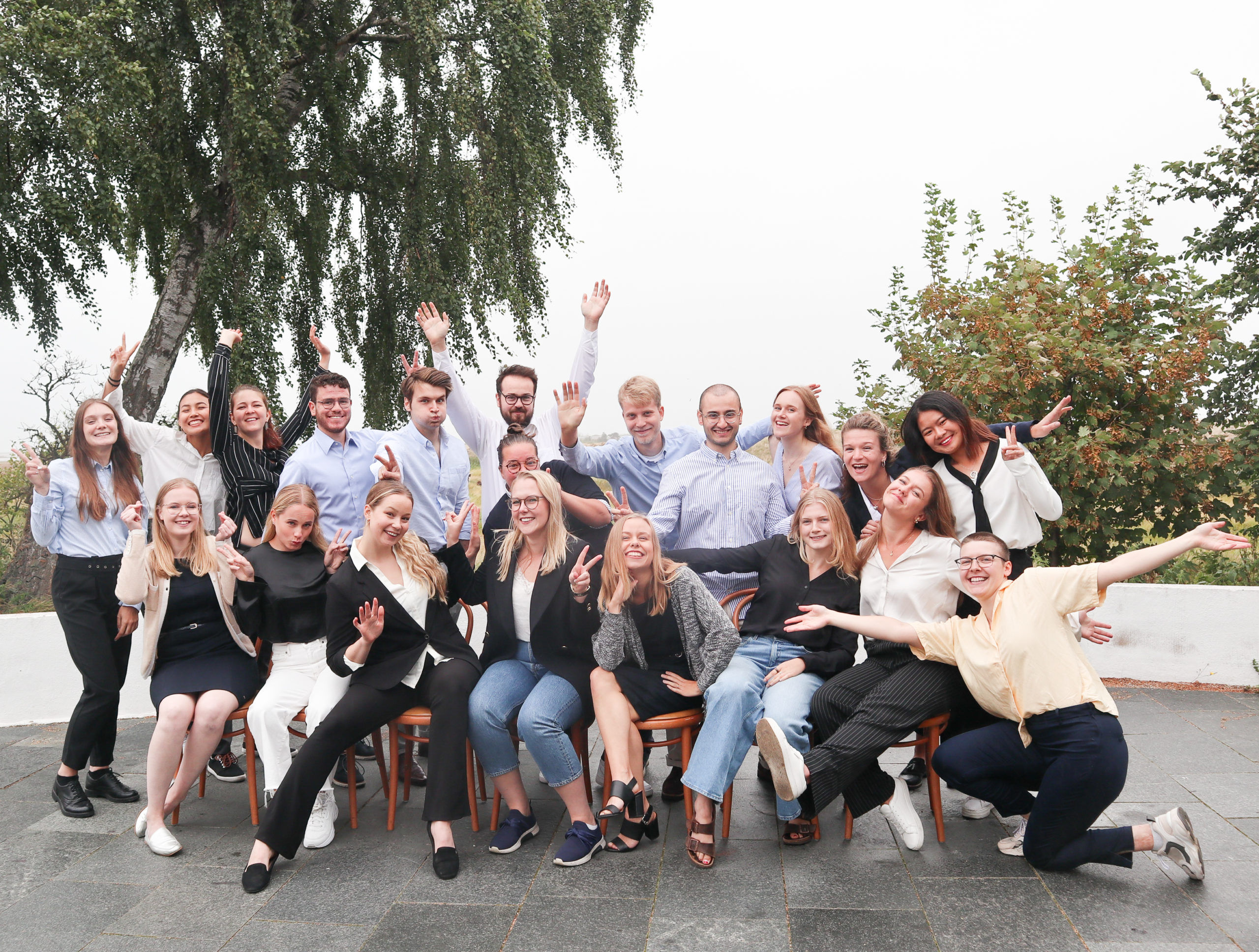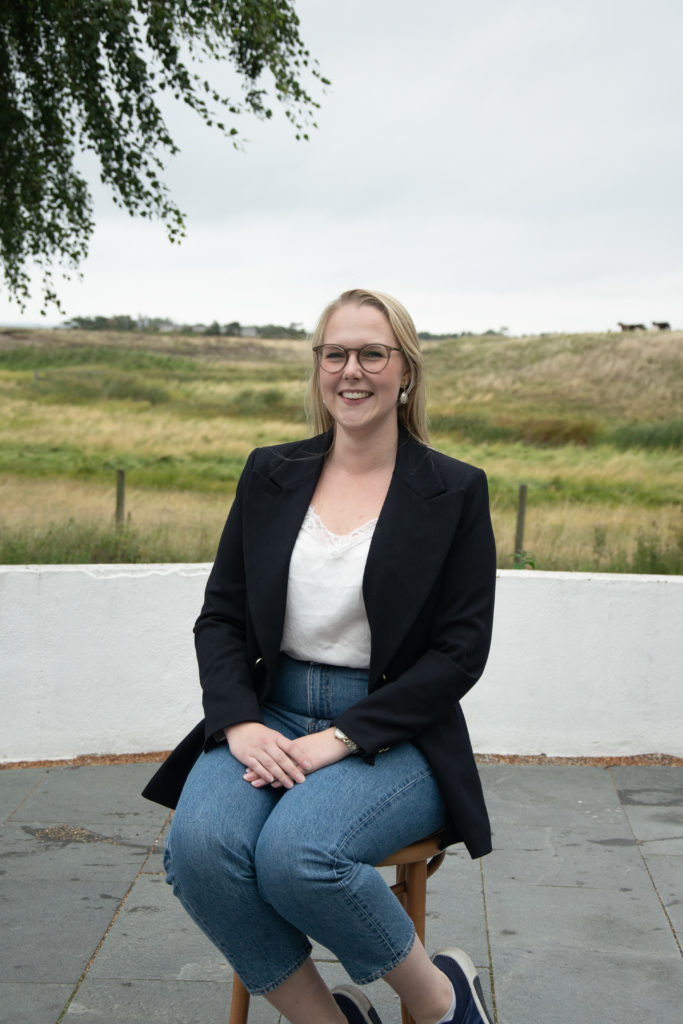 Henrietta Kulleborn, President
Hi everyone! My name is Henrietta Kulleborn. I'm the current President of our wonderful Association. I was born and raised on the west coast of Sweden in a town called Onsala. My interest in International Relations started when I went to upper secondary school and studied political science. I have continued that interest and finished my bachelor in Peace and Conflict during the past spring. I have been part of UPF Lund since when I arrived in Lund three years ago, but it took me a year before I had the guts to become an active member. I started as a committee member in Activity and then went on to be one of its Heads. And now I am the President, so I guess everything worked out.
What I love about UPF Lund is that it is a very welcoming organisation. You don't have to know anyone previously in the organisation to join. And you don't have to know everything there is to know about foreign politics either to be a part of UPF. Being a part of UPF means that you learn new things about foreign affairs and meet people who you wouldn't have met otherwise.
As all Swedes, I have a long-lasting relationship with coffee, and it will probably follow me to the end of time. Besides drinking coffee, in my spare time I enjoy hanging out with my friends, reading books, and cooking. What else could be fun to know about me? Well, I did try to write a YA novel when I was fourteen. However, I failed, so you will not be able to find it anywhere.
If you wish to know more about UPF, me or my position, don't hesitate to say hello at an event or send me an email at president@upflund.se !
Miljaemilia Wala, Vice President
Hello everyone! My name is Miljaemilia, in short Milly, and I am about to start my last year of my Bachelor in Development Studies (BIDS), where I am majoring in political science. I am a Finn living in Sweden and I came to Lund two years ago as an international student. I was quickly introduced to the vibrant student life in Lund and the endless opportunities to be active in different organisations.
As a non-Swedish student, interested in international affairs, contemporary issues, and the world around me in general, UPF seemed attractive to me. So I became active in the Career Committee of UPF, followed by a year as a Head of Activity and Board Member. Throughout my time at UPF, I have enjoyed meeting different people with different backgrounds and learning about different topics. Moreover, the last year on the board turned out to be an interesting and fun experience, which is why I am here again, this year as the Vice President. I am very happy with the choice I made two years ago to become active in UPF as it is a place that has allowed me to learn about many different things, but where I have also had the chance to meet like-minded people and create friendships. With our President Henrietta, we hope that we can continue creating a safe environment for learning, as well as an inclusive and welcoming atmosphere where everyone is welcome to join as they are.
Besides UPF and my studies, I like to spend my time doing different kinds of sports as well as enjoying the nature and outdoors. Sadly, Skåne does not offer as much forest as I would personally enjoy, but whenever I have the chance I love to go and enjoy a cup of coffee or tea by the sea which luckily is quite close to us! Lastly, I would like to say that I am looking forward to this upcoming year and I hope to get to see as many of you as possible at some point!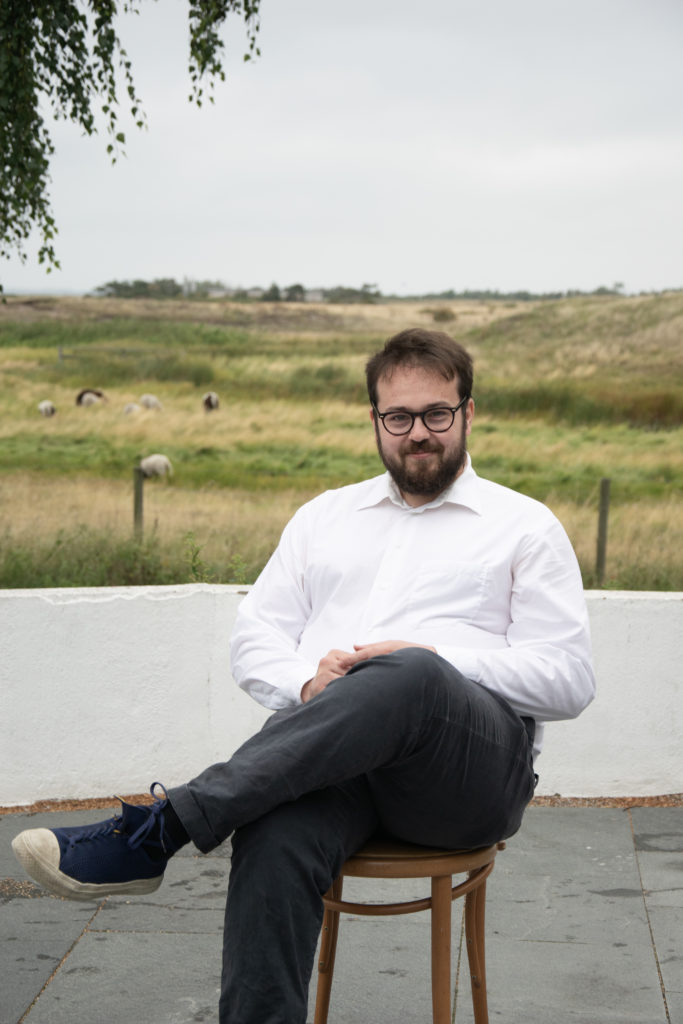 Christopher Fletcher-Sandersjöö, Secretary
Hi! My name is Christopher Fletcher-Sandersjöö, I am 26 years old and one of many in Lund who comes from Stockholm. I am currently in my final year of my Master of Arts in European Studies and have a Bachelor's Degree in Film Studies. I have a background within visual arts where I have worked in TV and film.
The reason for joining UPF Lund has always been about my interest in foreign affairs and the network one gains from being part of this organisation. With this in mind, I went to the live coverage of the French election in 2017 and haven't looked back since. I have since then been part of Webzine, PR, Travel, been Head of Pod & Radio and now I'm the Secretary. My greatest experience within UPF was in 2017, when I travelled to Taiwan, it was an eye-opening trip filled with exciting meetings and great food.
I have a number of hobbies which includes history, gaming, learning theory and waiting eagerly for my favourite YouTubers to upload a new video. Although lately in my free time, my activities usually consist of staying inside and avoiding covid. An "interesting" fact about myself would be that I broke my finger once while bowling through sheer stupidity.
I am excited for this upcoming year and wishes that everyone in Lund attends at least one meeting, you will not regret it!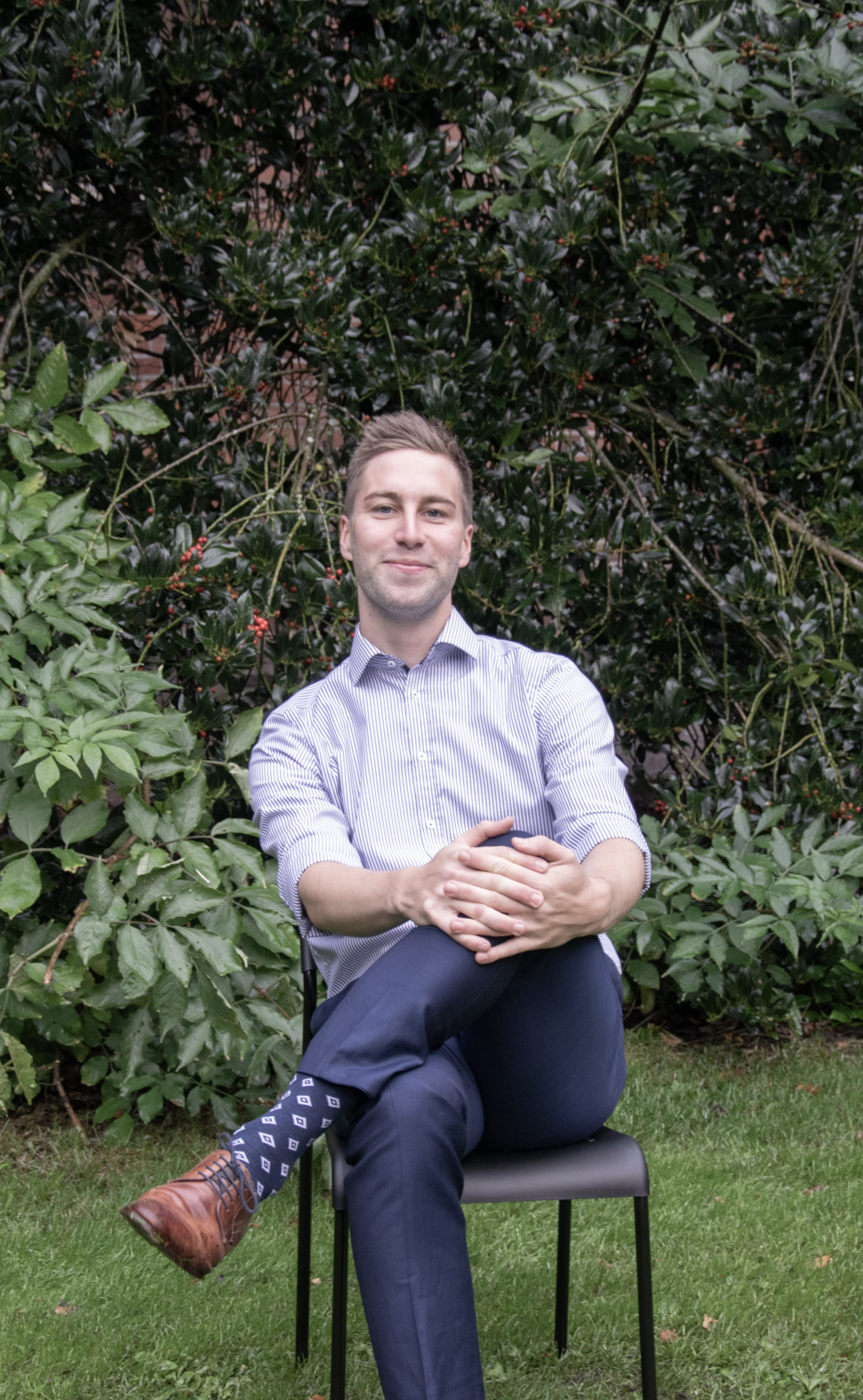 Jan Trudrung, Treasurer
My name is Jan and I am in my final year of a two-year double-degree Master's programme in "Economic Development and Globalization". I was born and raised in the Northern part of Germany, however, consider myself a global citizen after travelling across the globe and living in several countries for several months each.

With my economic background, I have been always interested in the linkages of economics and the political playing field. UPF Lund therefore offers me to obtain this political perspective alongside my regular studies. With my role as the UPF Lund's treasurer I aim at facilitating a smooth process of the day-to-day business.
Besides university matters, I like to engage myself in different sport activities such as football, road cycling, rowing or volleyball. However, there is also always room for catching up with friends over a beer or two.
I am really looking forward to this new challenge at UPF Lund and to working with the people of the different streams within and outside our organization during this upcoming year.
Karolina Boyoli, UFS Representative
My name is Karolina Boyoli, but most people call me Karro. I'm originally from Stockholm but I moved to Lund for my studies during the fall of 2016, when I also became a member of this Association! Before joining the Board, I was a part of the editorial team of the Perspective Magazine.
Currently, I am doing a Masters in Strategic Communication, but when I don't study you either find me travelling or trying to master a new language!
In the Board I am the UFS Representative, so… What is the UFS you might ask? Sounds quite abstract… I will try to explain it as best as I can, but before that, remember that I am always happy to answer any questions you may have about the UFS! Just grab me during an event or write me an e-mail at Lund@UFSverige.org and I will happily answer any of your questions.
But now, to the part where I actually explain what the UFS does and what my position entails! The UFS is the umbrella organisation for a bunch of associations in Sweden that focus on foregin affairs, currently there are ten associations throughout Sweden that are members of the UFS. They engage youth all the way from Malmö in the south to Umeå in the north in matters that concern foreign affairs. Through my position I am actually not just a part of the UPF Lund's Board, but I am also a Member of the national organisation's Board! Along with representatives from all other member associations and a presidium consisting of five people I am responsible for being UPF Lund's voice on a national level. In order to find out more about what we do on a national level, check out UFS' website: https://ufsverige.org/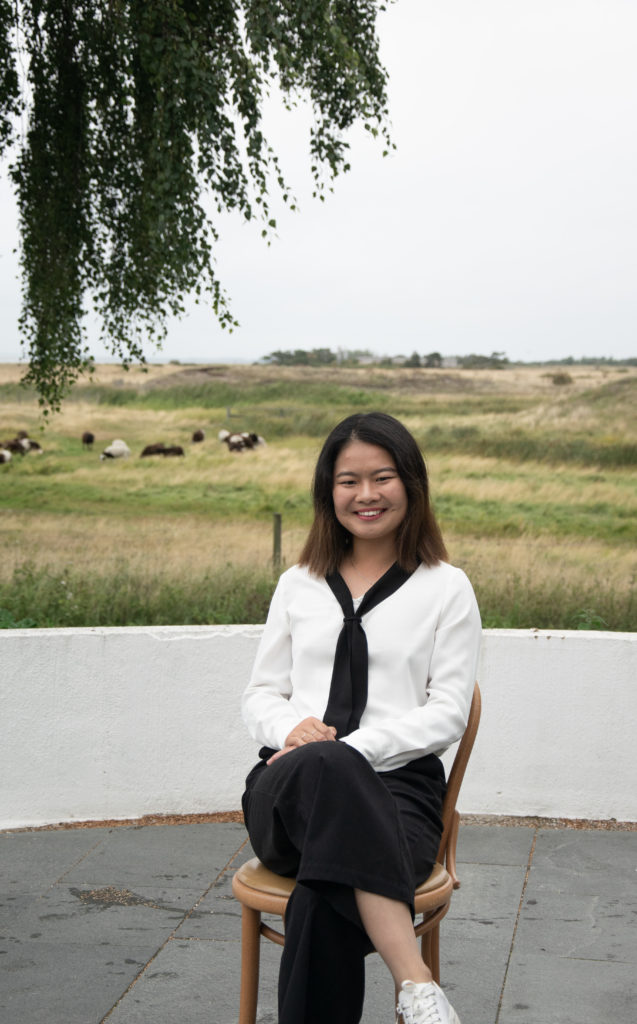 Chunchu Song, Head of Activity
Hej, I am Chunchu. I am one of the Heads of Activity. I am from Wuhan, China (yes, I was in lockdown for 78 days). Now it is my second year in the master's programme Media and Communication.
I joined UPF last year in September, just a few weeks after I arrived here
because it is an Association working in English and more importantly, I wanted to learn more about international affairs. Last year I was an active member in the Activity Committee, the committee working for fun, and now I have become one of the heads, which came as a big surprise for me. I think student life is not complete without getting engaged in a student association although at first, everything was new and confusing to me, like what is a sittning, what is a ball and so on. After a semester (yeah, it might be a long time), I learned how people socialise here in Sweden and felt more confident about holding social events. So I would say UPF gives me the chance to learn, improve and grow. When working for UPF, I have a sense of fulfilment and belonging. Moreover, all the people here are friendly, inclusive, and willing to help (for instance, I lost my mobile phone on the trip to Skanör, and it was found with kind help from my dear Board Colleagues).
During my free time, I like walking around without any destination. Lastly, a one-year stay in Sweden changed me a lot, for example, I did not like cinnamon before, but now Gifflar are my favourite snack, and I can eat up a whole bag of them in just a few minutes.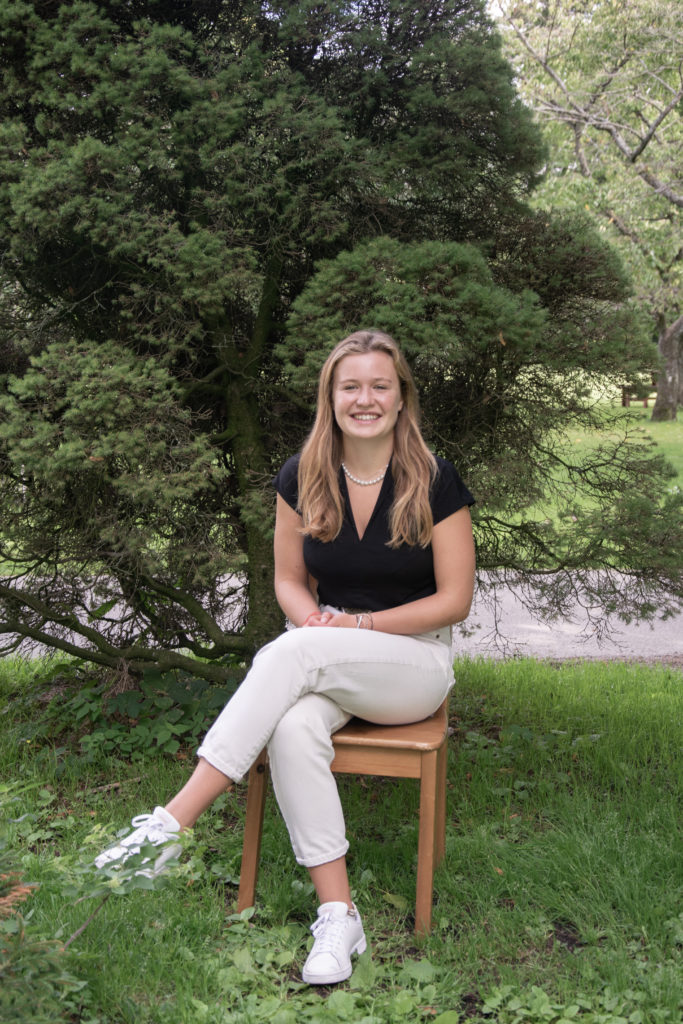 Rebecca Majewski, Head of Activity
My name is Rebecca Majewski and I am the Head of UPF´s Activity Committee 2021/22. I am a 21 years old, half-German, half-Polish student from Hamburg. I have been living in Lund for over two years now, studying my Bachelor´s Degree in Development Studies, majoring in Political Science. After graduating from high school, I worked for a South African development NGO, which lead to my decision to study development and focus my interest on foreign affairs and international relations in Africa. My dream is to work within the field of foreign affairs and for an international organisation for sustainable development. Social processes such as migration, social inclusion and human rights are a special interest of mine.
Therefore, I see a perfect link to UPF which perfectly combines my curiosity with fun events and activities in a social environment. I have been an active member in UPF before, as a part of the Pod & Radio Committee, recorded podcasts and
took part in several live shows. I love organising and hosting (social) events, hence, I have previously been active in my Student Union as the Head of my Section´s Social Committee and Board Member. I am already looking forward to organising plenty cool and fun activities for the UPF community in the upcoming operational year!

Outside of Uni I enjoy doing any kind of sports, especially playing volleyball, hiking, biking, swimming and dancing. Important are also the uncountable brunches with my friends or going out for drinks. I also love to travel, learn new languages and explore new places!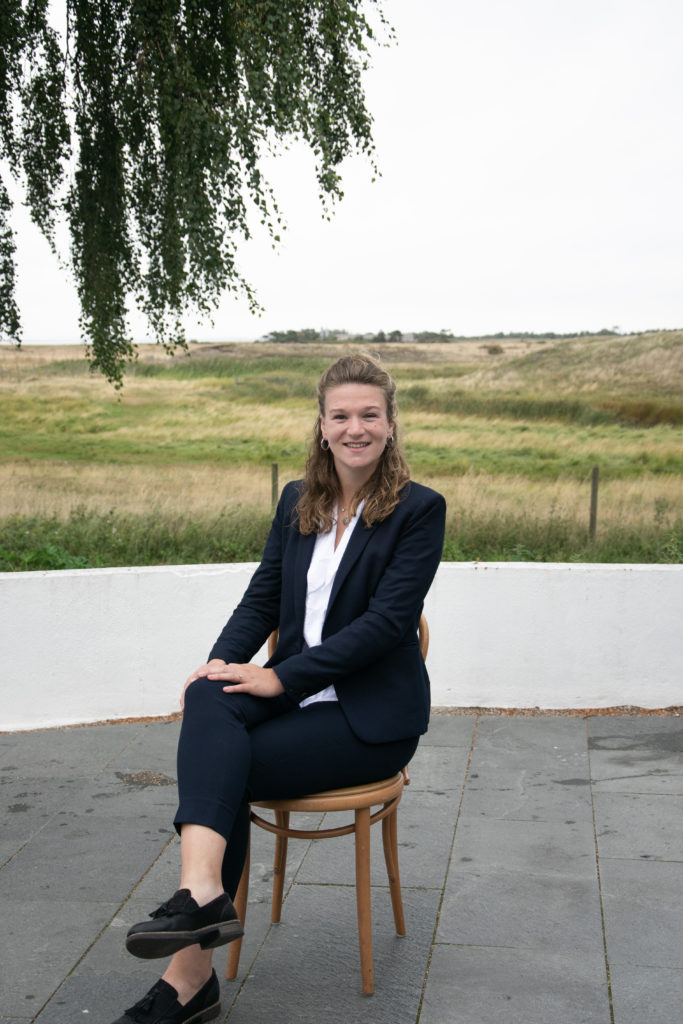 Eveline Verhaar, Head of Career
Hello! My name is Eveline Verhaar and I am one of the co-heads of the Career Committee. I am from The Netherlands, but have found the perfect way to pursue my interests in foreign affairs in Sweden at Lund University and UPF Lund at the same time. I am a second-year Master's student in European Affairs, and I hold a BA in European Studies from the University of Amsterdam. Over the years, I have developed a strong interest in the European Union's internal dynamics as well as external dynamics, specifically how the rest of the world views the European Union. UPF Lund is thus a perfect place to further explore developments in these interest areas, while contributing to a fantastic year for our members in a well-functioning and enthusiastic Board.
During my first year in Lund, I joined the Career Committee, in which a fun and open working atmosphere existed. This stimulated participation, as no real commitments were asked, and committee members could do as much as they would like. I flourished in such an environment and was happy to contribute to organizing a successful and interesting Prep Course and several seminars, that were related to pursuing international careers across different fields of the spectrum. In this year's committee a similar vibe will exist, as both Johan and I see this as the best and most fun way of interacting with our committee members while getting work done.
Besides putting in hard work for UPF Lund and my degree, I really enjoy going to the gym or playing sports competitively. I have played field hockey ever since I was six, and is actually the one big thing I miss here in Sweden! Nevertheless, my friends here in Lund ensure that I have had a great time so far!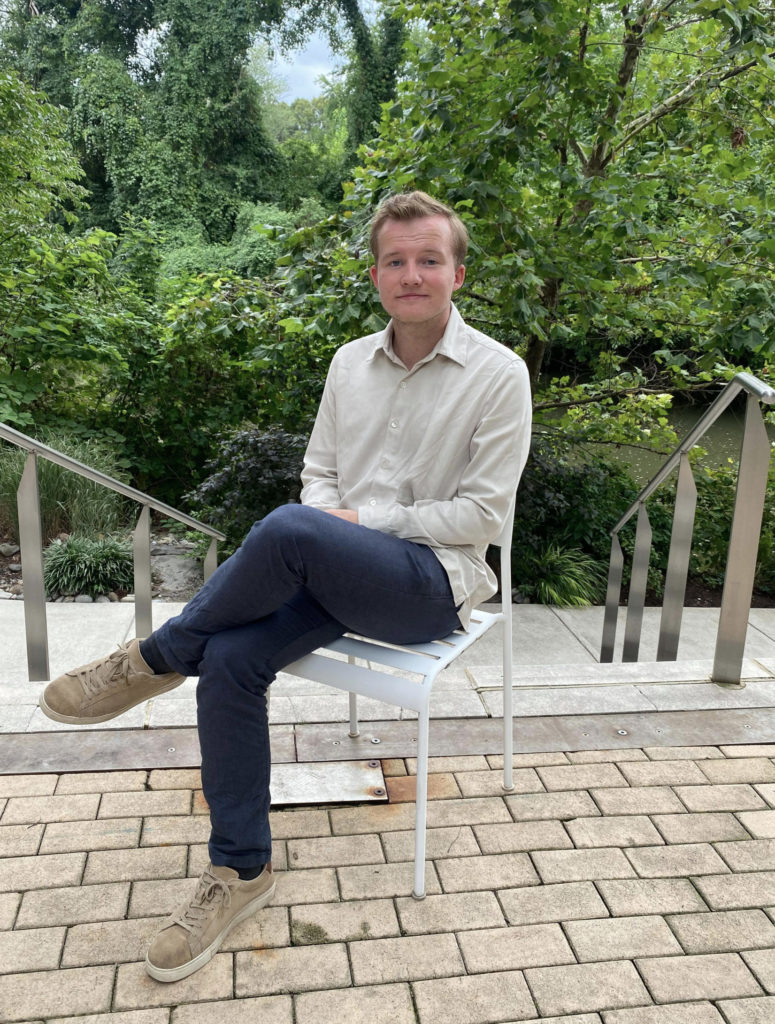 Johan Schneider, Head of Career
Hi everyone! My name is Johan Schneider, and I will be one of the co-heads of the career committee this year. I am a 23-year-old International Business student in his fifth semester here in Lund who was born in the best city in the world, Gothenburg, on the Swedish west coast.
I have been interested in and wanted to pursue a career in foreign affairs ever since I moved abroad to China with my family when I was young, and when I moved to Lund I quickly realized UPF was an association where I would find a lot of what I was looking for. During my first year here I attended every event I had time for, and during my second year I was a part of the career committee. Now, as a board member, I am really looking forward to being one of the heads of the committee with Eveline. We had a great time in the committee last year, and I hope this year will be even more fun than the last, especially as we should be able to do some things in person this year.
Aside from international politics, most of my hobbies revolve around sports, both watching and doing them myself. Football, American football, and padel all play a big role in my life. Hopefully I'll meet you at one of our events this year!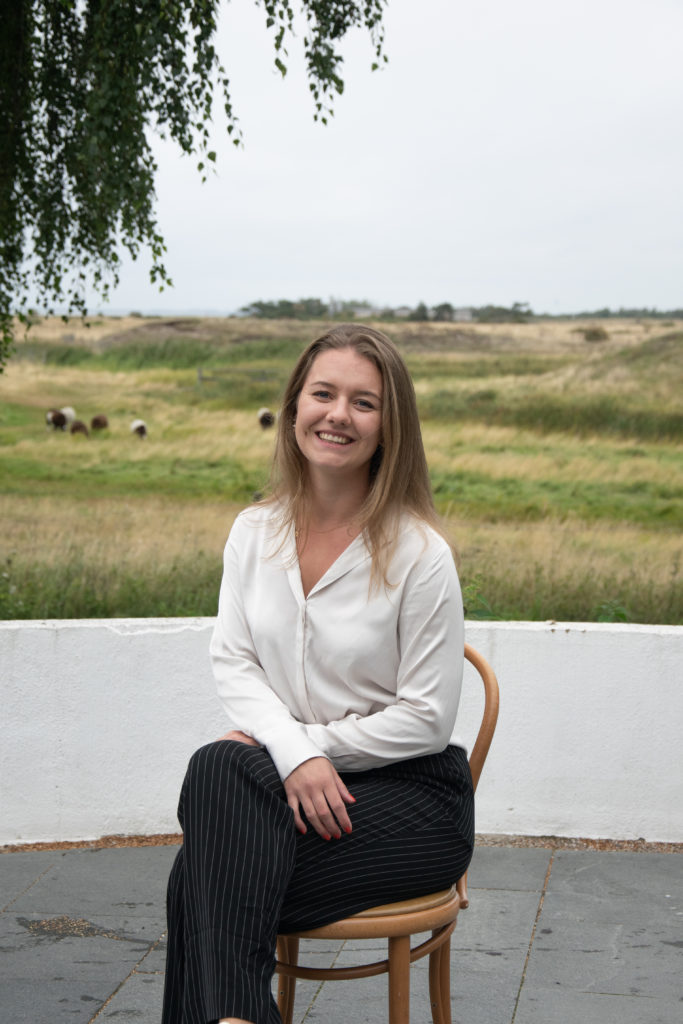 Annie Anderek, Head of Lecture
Hi there! I'm Annie, and I am one of the Heads of the Lecture Committee. I come from a small town about an hour north of Lund, right by the sea. I have been active in the Lecture Committee since the beginning of 2020, but I started visiting the UPF lectures right at the beginning of my time at university. Once I went to a lecture held by the Commissioner of Human Rights at Universitetshuset in Lundagård it was game over, and I was hooked.
I am in my third year of a bachelor's in political science, and I have spent two terms studying Human Rights outside of my programme as well. My favourite part of my studies is International Relations and global collaboration, and UPF is the perfect place to turn education into practice. The Lecture Committee lets me meet people who are working with the topics I am studying, along with everything related to it, and hear more about all of it in a different light. Maybe even more amazing is the place the Association offers to meet others who are also way too interested in foreign affairs, like me.
Living in Lund, one of the best things has got to be the springtime, even though I'll always be a "cup of tea while it's raining in October" kind of person at heart. And if it's not raining in October, sunny in the spring, or time for studying, I spend my time trying to solve international political conflicts over a glass of wine with my friends.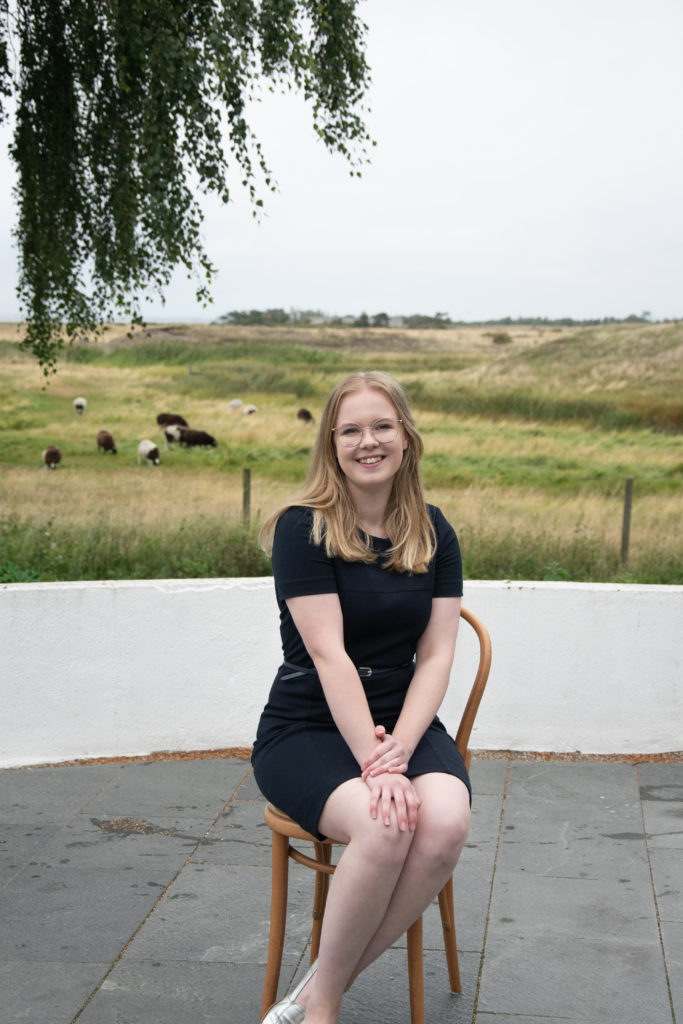 Magda Andersson, Head of Lecture
Hello everyone! My name is Magda and I am a 23-year-old law student originally from the small village of Löberöd in Skåne.
My interest in international law and human rights naturally led me to join UPF and I have been a part of this great and welcoming association since 2019. I became an active member in the Lecture Committee in 2020 and had a blast inviting interesting speakers like the Swedish ambassador to the United States, Karin Olofsdotter. I can only hope to carry on the great work of the previous Heads of Lecture, and me, Annie and Sofia will do our very best to bring interesting speakers for you all to enjoy!
A fun fact about me is that I am an 85-year-old woman at heart, at the same time as being an ex-professional rallycross driver. During my active years in the sport, among other things, I managed to win a FIA European Rallycross Championship silver medal, became the Swedish National Team Driver of the Year and raced in the Supercar category with cars having 600+ horsepower that made 0-100 km/h in 2.5 seconds. If those numbers sound like gibberish to you, just know that it was very, very fast. Imagine sitting in your normal car and it sounding like an airplane getting ready for take off. That's what it was like. Apart from motorsport, the 85-year-old part of me sincerely enjoys visiting museums, long walks, knitting, reading and travelling. I'm also in the midst of improving my French as well as learning Russian.
I hope to see you all at some lectures this upcoming year!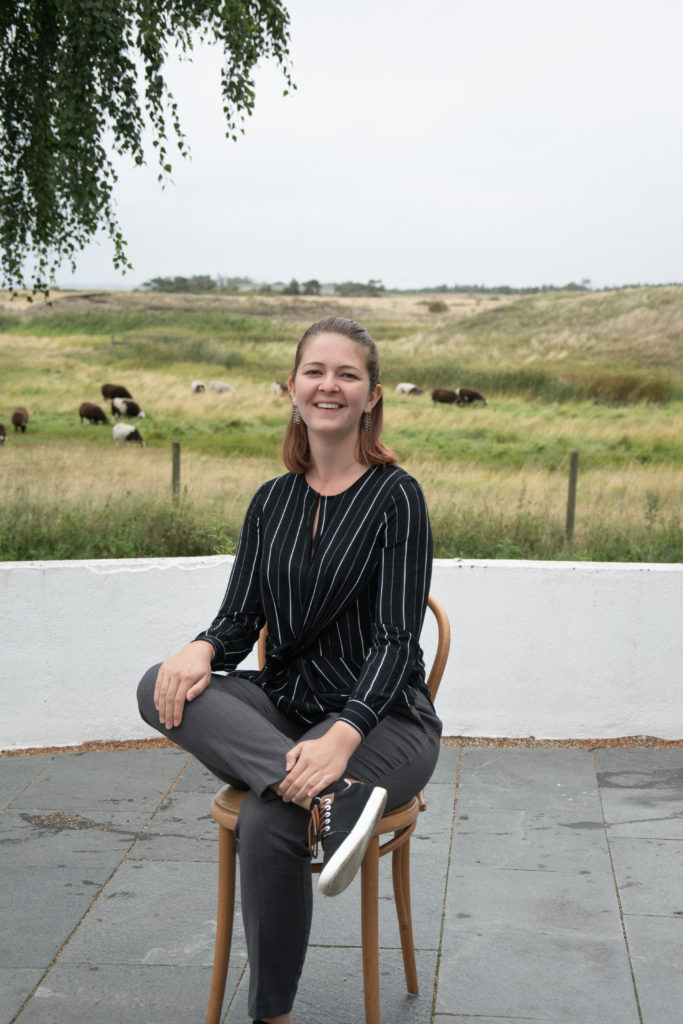 Sofia Gierow, Head of Lecture
Hi everyone! My name is Sofia Gierow, and I am one of three co-heads of the Lecture Committee this year. I am 23 years old and I am originally from Lund. I recently moved back to Lund from Gothenburg, where I studied law and international relations for three years. I intend to finish my law degree here, and I am really excited to get to know Lund's student life better!
When I decided to move I started looking into different associations to be a part of, and due to my interest in international law UPF really caught my eye. The thing that convinced me to join was that UPF offers an opportunity to meet students from different programs as well as international students.
Other than my studies and UPF, my hobbies can basically be divided into two categories: the ones that I love to do but never seem to have enough time for, and the ones that I actually do! In the first category is reading and painting, and in the second is playing board games and going out for drinks with friends. The best way to describe me is probably that I am optimistic and organized. I love giving in to my childish spirit, but I also love detailed policy documents. A fun fact about me is that I am horribly afraid of caterpillars. Spiders, snakes and heights are all fine, but if I see a caterpillar I literally run in the opposite direction.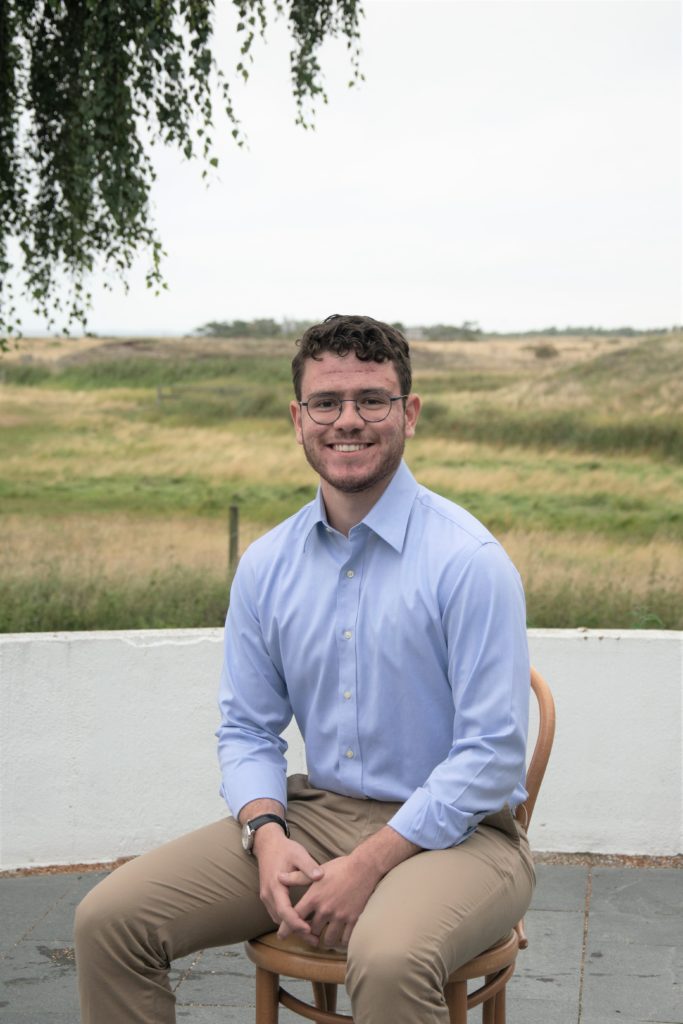 Nicolas Jendi, Head of Magazine
My name is Nicolas Jendi, I'm 21 years old and in my second year of my bachelors in the PPE program (Politics, Philosophy and Economics) here in Lund! I'm originally from Stockholm, although I grew up in the United States.
I joined UPF last year, becoming active in the Pod&Radio Committee. UPFs profile of foreign and current affairs seemed like a perfect fit for me. I've always been very interested in foreign affairs and the like, and the idea of engaging with an organization that actively contributes to the discourse around foreign affairs really appealed to me.
There are so many ways to engage with the organization, and the media committees seemed like a great place to start! I found that I really enjoy creating content about foreign affairs along with people that have similar interests. I very much look forward to contributing this year through editing our magazine, The Perspective!
For me, UPF embodies all that a student organization can be. There is real and substantive work done by all the committees that truly contribute to the subject of foreign affairs here in Lund, as well as an open and welcoming atmosphere where everyone can find something to do! Whatever you may be looking for in student life, I am confident that you can find it here at UPF!
Apart from my interest in foreign affairs I enjoy playing the piano, hiking and playing sports, as well as hanging out at cafées and nations with friends! I strongly recommend Coffee Break as a place with a great atmosphere for spending time with friends or studying!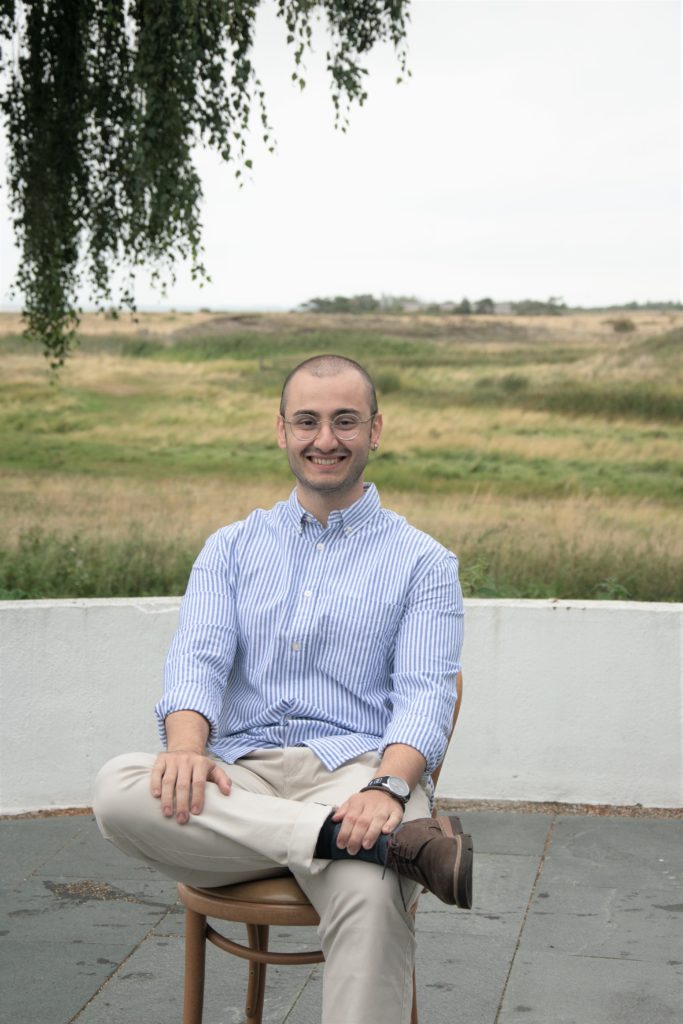 Bahadir Sirin, Head of Magazine
"The Bible is the most shoplifted book in the United States!" They say, from the very beginning, every piece of writing should grab the attention of the reader. I guess I did that, and yes, you are right — I happen to be the tired editor of the magazine. In fact, I am not alone in this — but Nicolas is an energetic young man. Where am I from? Who knows, maybe Russia, maybe Turkey, maybe I am just a lost space cowboy, wandering the universe, trying to catch stray asteroids with my lasso? I know you think I perhaps study astrophysics, but unfortunately, I do not (not yet). I recently graduated from Development Studies and am continuing at the Economy and Society program. Although they don't teach you about space, you get to learn how to solve earthly problems. Anyways, you can know more about me if you visit the office where I live now (Elon Musk entered the chat) (Please, don't be the literal guy; it is just a joke. I do have a home).
My UPF journey had started in early 2019 when I attended a lecture on Hybrid Wars. Since then, I have been part of several committees, met wonderful people and found a platform to discuss what I like. Apart from UPF and studies (not much time left), I fancy playing instruments, doing a wide variety of sports, and forcing someone to listen to my vision for humanity (for hours).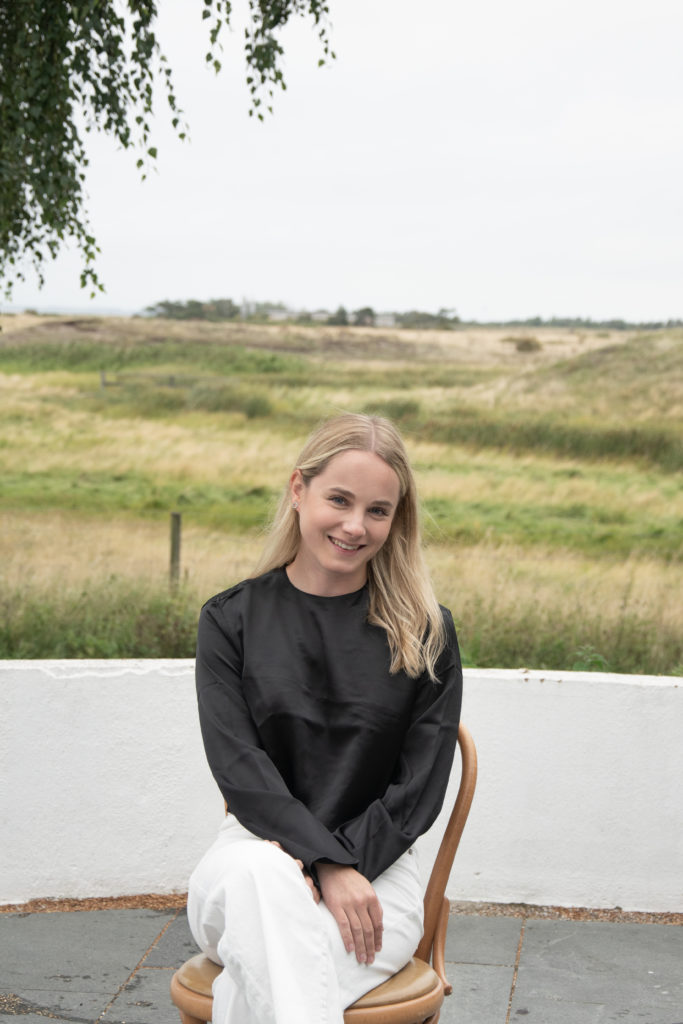 Emma Rohman, Head of Pod&Radio
Hi! My name is Emma Rohman and I am one of the Heads of the Pod & Radio committee. I'm born and raised in Helsingborg, not too far from Lund and the university. It's very fortunate to have such a good university close to my hometown and I'm happy that I chose to study there. Currently, I'm pursuing a degree in European studies. For as long as I can remember I have been curious about the surrounding world, which later led to an interest in International Relations and politics. My field of study is therefore a perfect fit for me since it opens a wide range of opportunities for not only working in Sweden, but also internationally.
Another thing that can help create great opportunities after your studies is joining UPF. Through UPF I have met many inspiring and like-minded people who share my interest in foreign affairs. I have also gained new skills and knowledge which can be good to have wherever life takes me. Previously I have been active in the Webzine and PR committee which has been a lot of fun. Furthermore, once I joined the Travel committee to Brussels. I do believe there is a committee for everyone and for different interests, and why not join several just like I did!
Stuff that occupies my spare time is seeing friends, reading, learning new languages, and trying to sing along to reggaeton or country music. I also make a delicious Key lime pie. If I were to study anything else, it would probably be to become a zoologist and work with endangered species.
Ismar Didic, Head of Pod&Radio
Hello! My name is Ismar Didić and I am one of the Heads of the Pod & Radio committee. When I'm not studying and doing work within UPF, I work as a freelance illustrator and writer. I also love to read a good book and am currently looking for the café that makes the best cappuccino! I was born and raised in Malmö to parents from Bosnia and Herzegovina. The good thing about being from Malmö is that it is just a couple of minutes from Lund, which was a good thing to not have to go to a university far from home. And it wasn't solely the close proximity to home which led me to choose Lund University as my first choice when applying, but also the many different aspects that make up Lund's student life. There's something for everyone, whether you're a party person or someone who enjoys a coffee with a small group of people – Lund has you covered. And the same principle applies for your choice of study. I was very fortunate enough to pick a really strong and fascinating bachelor's degree, namely the one within Human Rights studies, as it allowed me to expand on my interest in international relations and politics. This in turn led me to pursue a Master's degree in Sociology of Law, which I am currently studying. These two subject areas open up a wide range of opportunities to work domestically but also internationally.
It was also the main reason that I joined the Pod & Radio committee of UPF way back in December of 2020. Since I was interested in the subjects and issues that this organization explores, and having seen the different facets and ways in which it does so, I was hooked to give it a go myself! By joining UPF you are introduced to so many like-minded individuals who all share a
passion and interest in foreign affairs. At the same time, you are also exposed to different skill sets, new ideas and thoughts, and not to mention a whole new perspective on what it means to work with foreign affairs and policies. By allowing yourself to explore our different committees and finding out what works for you, I can assure you that you'll find something that suits you and gets you active within UPF!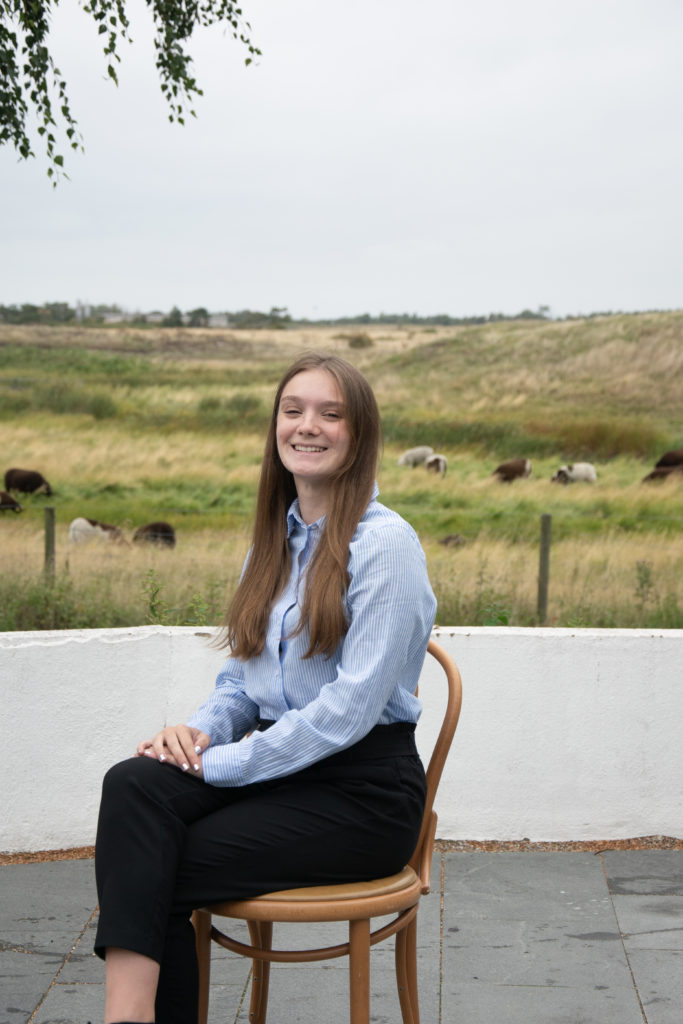 Camilla Castelanelli, Head of Public Relations
Hi there! I'm Camilla and I'm one of the two co-heads of the PR Committee!
I'm an Italian student deeply passionate about the EU and Foreign Languages – briefly: a European polyglot. After spending an Erasmus+ Semester in Stockholm, I decided to return straight away to Sweden, by leaving my beloved Venice, where I studied Languages for International Relations. At Lund University, I am currently attending the second year of the Master of Arts in European Studies, combining my interest in foreign affairs and humanities.
I joined UPF in September 2020 and, from the beginning, I have been active in the PR Committee. UPF really gave me the chance to acquire new skills, while fostering my passion for international affairs and meeting inspiring people with common interests. In February 2021, I was then appointed Social Media Lead, a responsibility which led me to fully embrace the value of learning by doing.
Outside of UPF and my studies, I love participating in MEUs and MUNs, simulations of the functioning of the European Union and United Nations. So far, I took part in 7 of them, both as a participant and staff member, by travelling across Italy, France, Belgium, Bulgaria and Sweden! There I noticed how debating with students sharing your same passions is a one-of-a-kind experience, which thrills me everytime. What else? I love telling anecdotes about living in Venice, ranging from high water misadventures to where to find the cheapest Aperol spritz. One last (sad) fun fact: I'm a cat lady allergic to cats.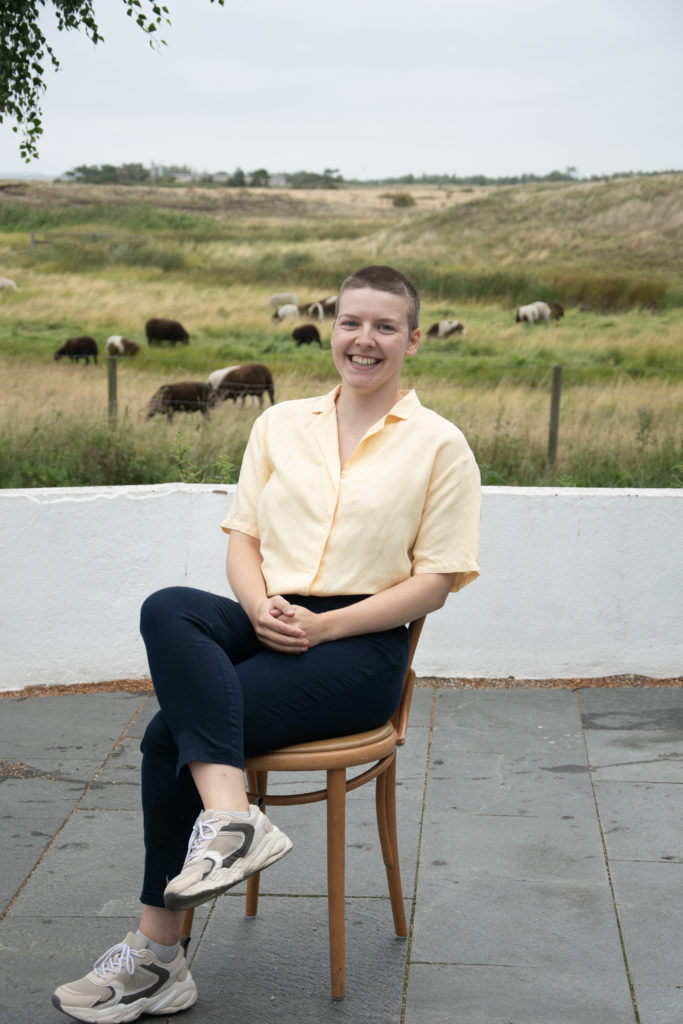 Jette Strohschneider, Head of Public Relations
Hi! My name is Jette and I'm currently in the second year of my MA in European Studies after finishing a BA in English Language and Literature. I'm originally from Germany but have been living in Sweden for 5 years already.
I have been part of UPF since last year when I joined the PR committee. I have always been interested in languages and communication and wanted to learn more about marketing. Apart from that, I also gained a lot of very good friends from becoming an active member!
When I'm not studying or managing my PR responsibilities, I'm quite all over the place. You can find me swimming in the morning at Högevallsbadet, sitting with friends at the Nation pubs or practicing with my band in Malmö! You can also always hit me up for movie nights and please please please recommend me your favourite band! What I like most about Lund is that it's so international and always buzzing with students from all over the world. At the same time, though, it's small enough to always meet a random friend in the streets and feel really at home and like it's a tight-knit community. Add some amazing nature for biking trips and hikes and you've got the perfect student city!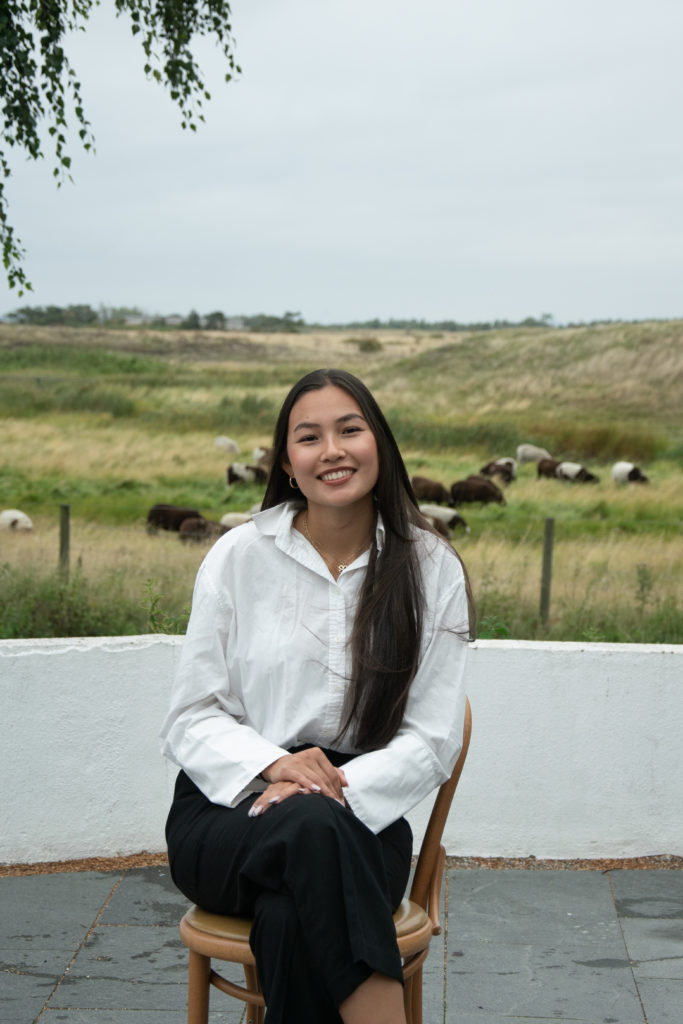 Caroline Danielsson, Head of Travel
Hello! My name is Caroline, but most people call me Carro, and I am currently in my second year of the bachelor "Economy and Society". My hometown is Stockholm but my mom is from Thailand and my dad is from Sweden. But since I moved to Lund in 2020, I guess I could call it my second hometown now.
Last year in 2020 when I was a new student, my friend introduced me to UPF and I joined the association immediately. I first joined the PR committee and had a great experience as I got to learn valuable skills and meet many amazing new people. That is why I joined UPF in the first place, to experience and learn new things thanks to UPF's diverse set of committees and to meet new people from all over the world with different academic backgrounds. From my time in UPF, I have learned a lot about myself but also about the world and others. By attending UPF's many lectures and seminars, meeting people from different cultures, attending committee meetings, I have been able to delve into the world of politics and has given me new perspectives on the world and foreign affairs.
In my free time, I like to stay active by working out, be in nature and hike, and hang out with friends and family. I also like photography, traveling, cooking delicious food, and painting.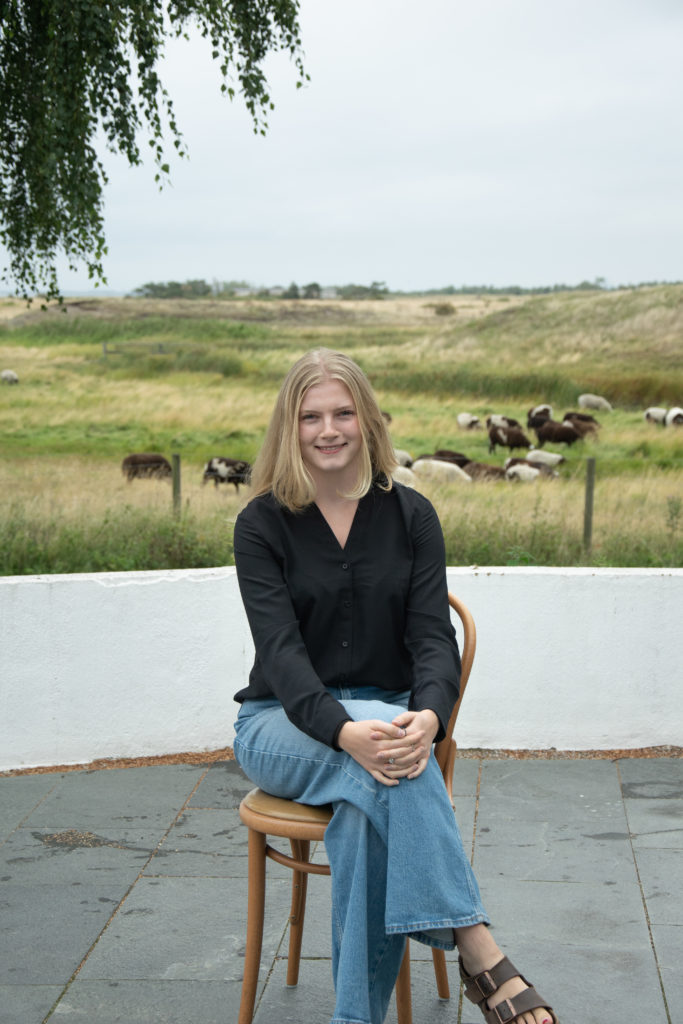 Linnea Svensson Rotberg, Head of Travel
Hi! My name is Linnea and I am about to start my second year of studies at the Bachelor program in Politics and Economics (Pol.kand). I was born in Boston, in the United States but have lived most of my life just outside of Stockholm.
Joining UPF was one of the first things I did when I came to Lund last year. I have always been interested in politics, international affairs and human rights so joining UPF seemed like the natural thing to do! During the spring semester I joined both the Activity and the Travel committee. Like most things, the pandemic limited most of our work and planned activities, but it was still a valuable experince. I enjoyed being active in both committees but they do completely different things and I felt that the Travel committee fit me the best. One thing that I love about UPF, is that you can do so many things and are encouraged to do nearly anything you like. The same thing goes for the Travel committee; you both plan a trip abroad, do lots of marketing, record podcasts, write articles and travel reports and get to interview interesting people while away. UPF truly adds to an already vibrant and active student life while providing life long skills and experiences. I highly doubt that anyone has ever regretted joining UPF! Nevertheless, it is still hard work and sometimes you need a break, especially when you're studying full time as well.
So when I'm not studying or planning trips around the world, I enjoy cooking, going for runs along the beautiful field just outside of Lund or simply having a great time with my friends!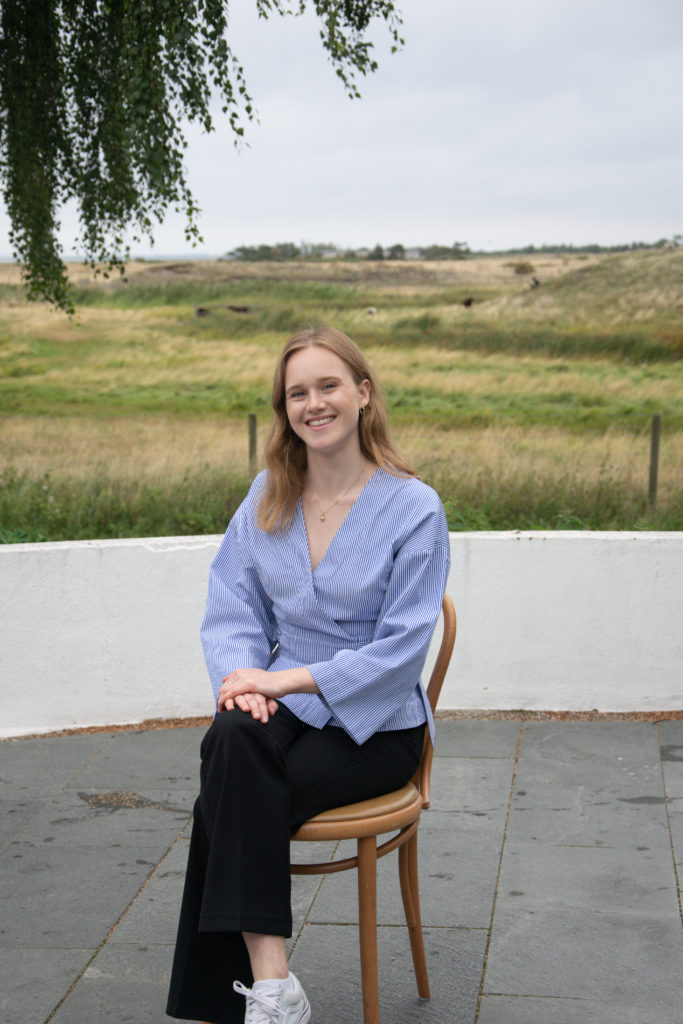 Ellen Löfgren, Head of Webzine
Hi! My name is Ellen and I'm studying a Bachelor in Development Studies, majoring in Economic History. I am originally from an island outside of Gothenburg, but over the past couple of years I have moved around between France, Sweden and Brussels due to studies and work.
I joined UPF last year as I became a member of the Webzine Committee – a decision I will never regret! As I was looking to expand my student life and engage in an association which shared my interests, UPF Lund turned out to be exactly what I was searching for. Since then, I have had the pleasure of becoming Head of the Webzine Committee, and I am more than excited to start this new semester and meet lots of interesting students. I truly believe that UPF has something to offer for everyone interested in foreign affairs, as there are so many committees where you can develop a range of different skills, meet interesting people and have a lot of fun.
Outside of my studies and UPF, I love to meet new people from different places, spend time in nature and throw dinner parties. I must say I make a killer risotto. In Lund you will probably find me working at a cozy café, and please come say hi if you do as I am always up for a chat!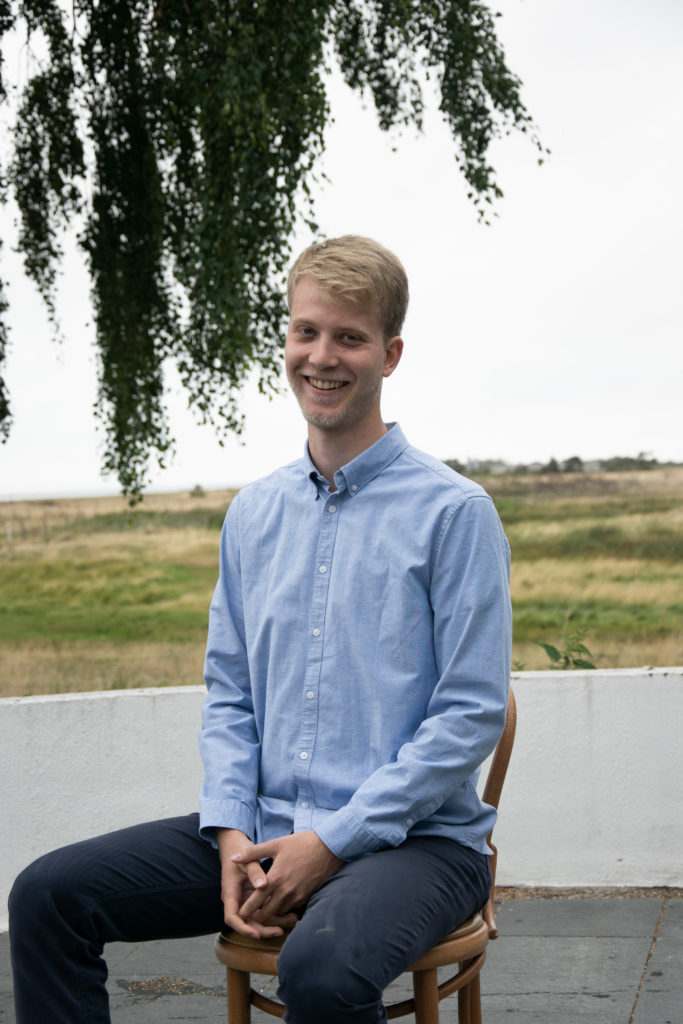 Ondrej Gomola, Head of Webzine
Hi! I'm Ondrej, second year in the BSc in Economy and Society. I was born in Slovakia, but I've only lived there for fiveish years. Otherwise, I've lived in Ireland, Belgium and Sweden. So, at times it can be difficult to decide which country to call "home", but all of them are dear to me for differing reasons.
I joined UPF in the spring of 2021 because I was looking for like-minded people who were interested in the same things I was: international affairs! Or in general, I wanted to discuss current events with people who are also up to date on happenings around the world. Lo and behold, I found those people at UPF's webzine— and am still having a great time. I'm thrilled to be Editor-in-Chief of the Webzine along with my friend Ellen Löfgren.
Along with UPF, I am an active contributor to Lundagård, Lund University's student paper, both as a columnist and journalist. As you might be able to tell, I quite enjoy writing, but did you know I also like photography? Now you do! Although I would love to be able to dedicate a lot more time to it—it's sort of on the backburner.
---
---