In Humans of UPF Lund, we get to meet the many members of the association – one member every week. This week's member is Colette Simonne Heefner.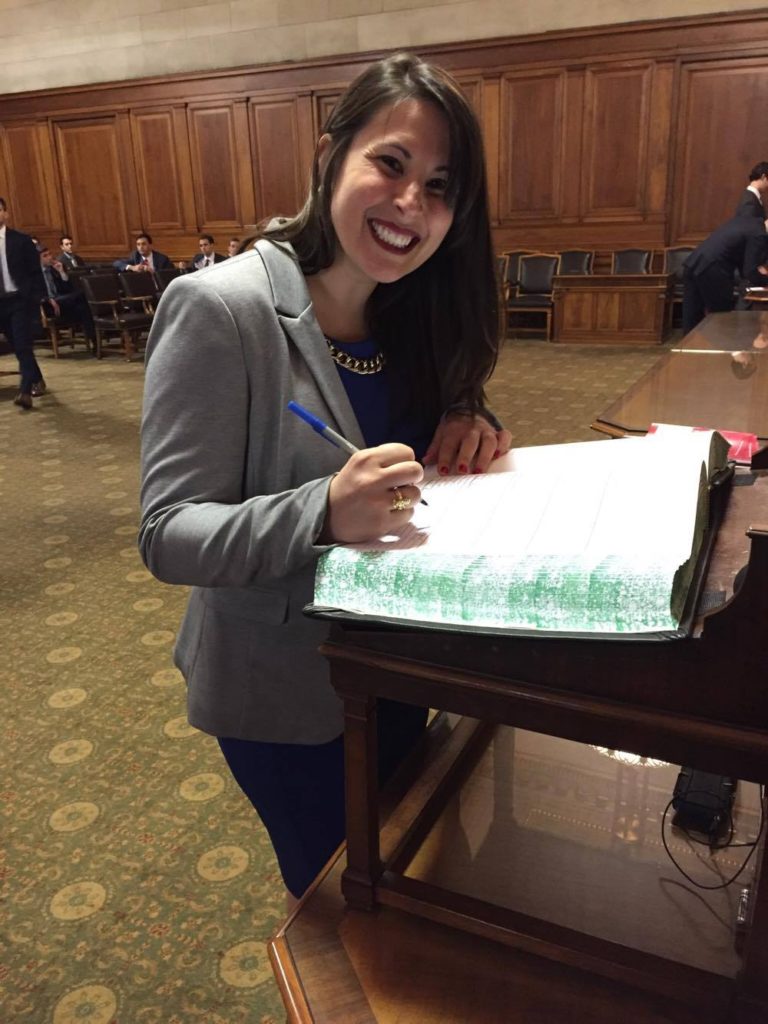 Name:
Colette Simonne Heefner, Esq.
What do you study?
International Human Rights Law Master
Where are you from?
Long Island, New York
What do you do in UPF?
I am a member of the UPF Travel Committee that will be heading to Taipei, Taiwan, this semester.
What is your favourite UPF activity?
Planning our trip with the Travel Committee has been fantastic so far! But I have a feeling that I will benefit greatly from the UPF Prep Course next semester and will enjoy that very much as well.
Why did you choose to get involved in UPF?
Simply, my sincere interest in foreign affairs brought me to UPF.
Who has been your favourite UPF lecturer?
Baskut Tuncak: UN Special Rapporteur on the implications for human rights of the environmentally sound management and disposal of hazardous substances and wastes—Especially because this lecture lead me to become one of his research assistants this year!
Who would your dream lecturer be, dead or alive?
Amal Alamuddin Clooney— I truly look up to her.
What do you think the biggest threat we have today?
The degradation of our environment— I haven't specialized in this particular field yet, but I want to contribute as much as I can now for the sake of our world today and certainly tomorrow.
What's your favourite spot in Lund?
You'll find me mighty cozy with a book in the back corner of the new Espresso House in Stortorget at least three days a week in Lund— It's my go-to spot!
Where do you see yourself in 10 years?
I aspire to work as a foreign service officer for the United States. This would be a lofty achievement, but my involvement in UPF at Lund University is further guiding me down this path to my goal!