Annie Anderek, President
Hello everyone! My name is Annie and I am the UPF President of this amazing Association. I am from the South of Sweden, a little town called Vejbystrand, and I moved to Lund a few years ago to study Political Science. I am now on my Masters in European Affairs, still in Lund, so I ended up liking this place very much! UPF got on my radar almost immediately when starting my studies, as it often does for political science students, and I ended up becoming an active member of the Lecture Committee, and then Head of the Committee in 21/22. I am so happy I was entrusted to then go on and be the President of UPF by the members!
I have had an interest in foreign affairs since forever, so UPF has been the perfect place in Lund to have fun, learn, and meet people! I have met a ridiculous amount of incredible students in Lund through the association, as well as such cool people working within the field of foreign affairs, just by them being invited to take part in what we do here. It always ends up being wonderful reminders of why we are actually spending all this time studying at university. I cannot wait to meet everyone who is a part of UPF this year as well! Please make sure to come by and take part, attend the events, or simply to hang out in the office. I am always grateful for other people coming by to drink coffee or talk about completely irrelevant things!
My personality is made up of the fact that I drink way too much coffee, and I will die on the hill that Times New Roman is the only relevant font.
Never hesitate to reach out at anytime during the year with any questions, opinions, news, or random fun facts! If I am not in the office (some of these hours can be found on our schedule on social media, then my email is open at all times at president@upflund.se!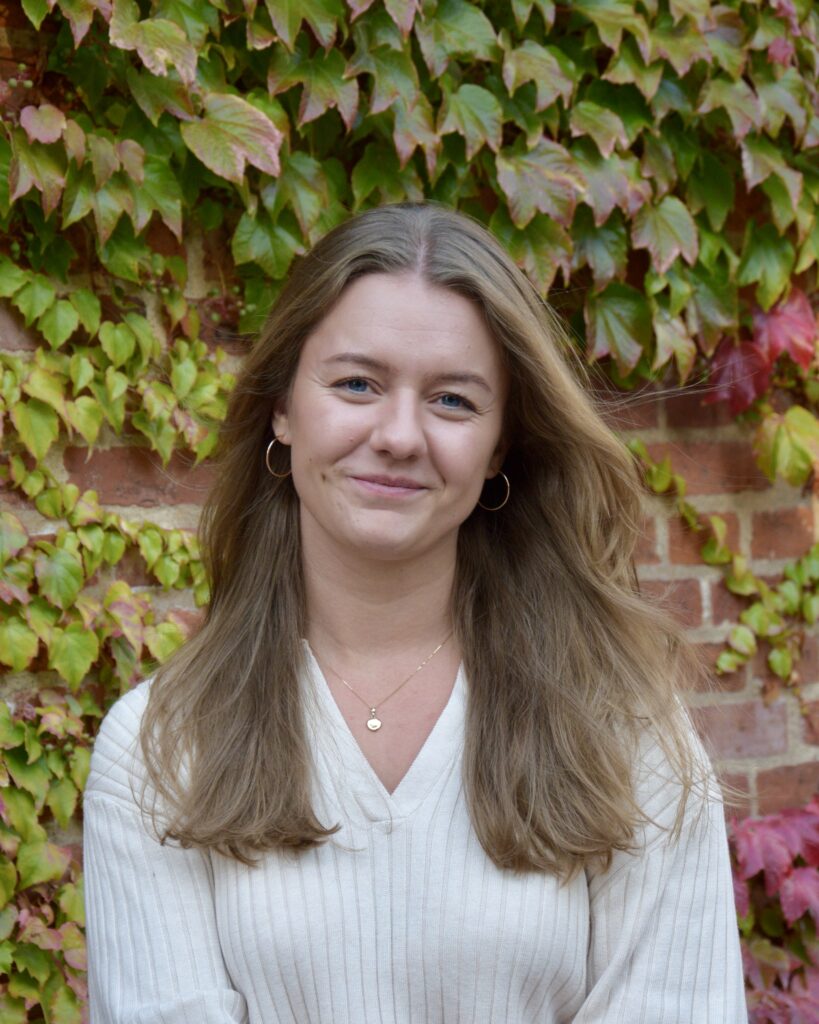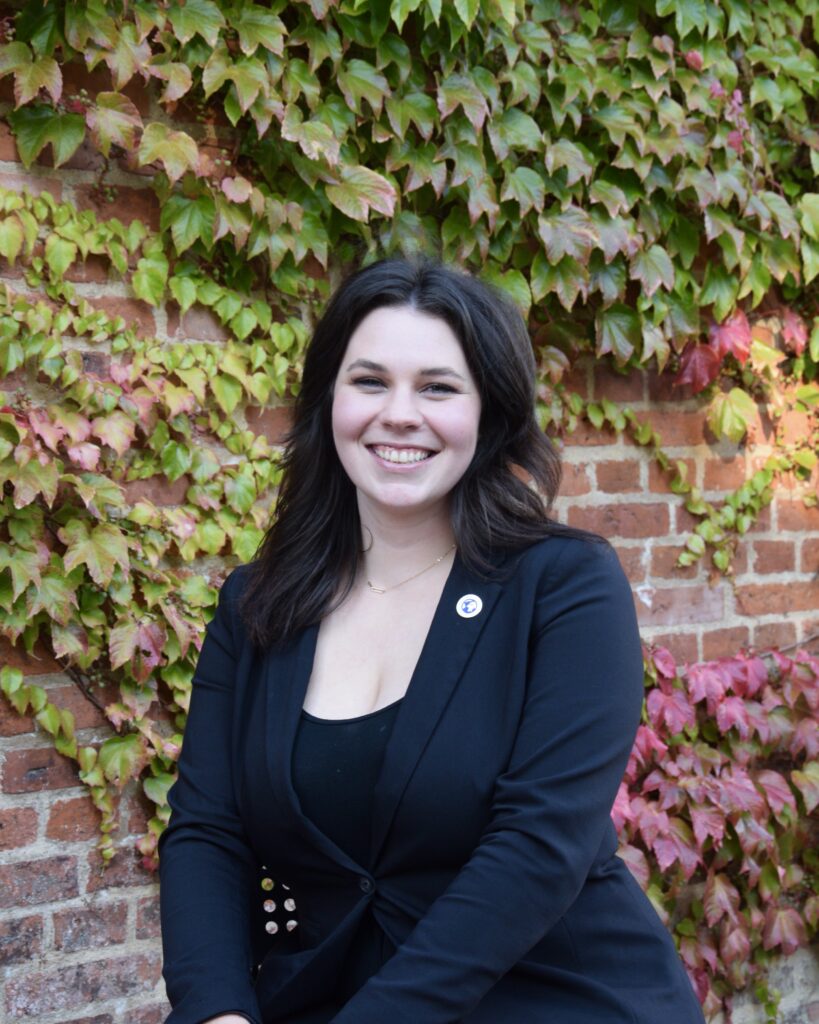 Kathryn (Kate) Dolan, Vice President
Hej! I'm Kate Dolan, I'm from the United States and I'm thrilled to be your Vice President for this year! I've just started my second year of the European Affairs Master's program here in Lund. I was involved in the career committee last year and served in several student boards at my bachelors university. As VP, my official role will be supporting our FABULOUS board and committees as well as welcoming our new members! As an incoming international student last year, I joined UPF for the opportunity of activity, fun, and friendship. I couldn't be more grateful for the UPF family I've made here. I look forward to getting to know you and am honored to serve as your VP for this next year!
Santeri Rönty, Secretary
Hey, my name is Santeri Rönty, I am 23 years old and originally from Vaasa, Finland. I am the Secretary of UPF Lund for the operational year of 2022-2023! As the secretary of the association, I take care of the Agendas and Protocols for our Board Meetings, administer our membership statistics, respond to any questions regarding UPF, and of course write the weekly newsletters.
Why did I become active at UPF Lund? Having been in the position of secretary at another association for a year, I was attracted to UPF Lund for its diverse range of activities and engaging atmosphere. I really feel at home at UPF thanks to our wonderful board and members!
So, a little about myself: I study International Relations at Malmö University but am right now doing a course of Arabic at Lund University as an elective course. I study languages as a hobby, so taking this course feels like getting free credits. Speaking of languages, I am fluent in Finnish, Swedish, English, French, and my level of Russian and Persian is intermediate. Right now Arabic is on top of my agenda. Other hobbies include photography (I have a cool analog camera!), traveling, sudoku, and hiking!
Fun fact: I consume waaay more tea than coffee.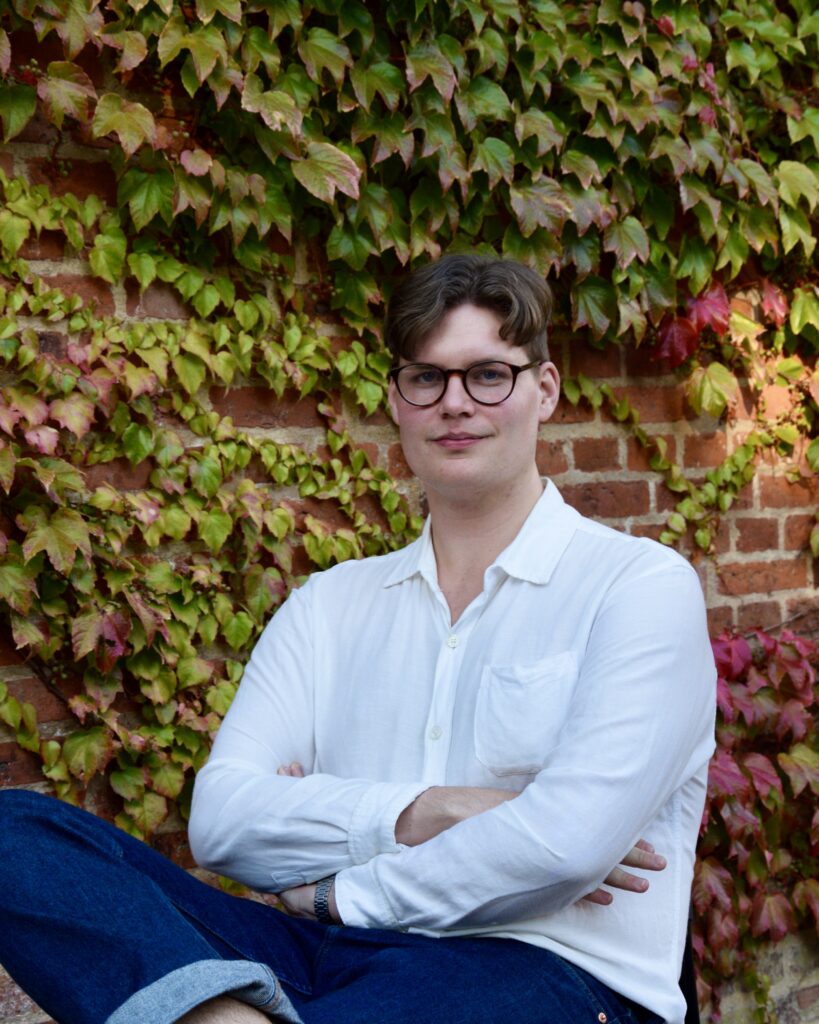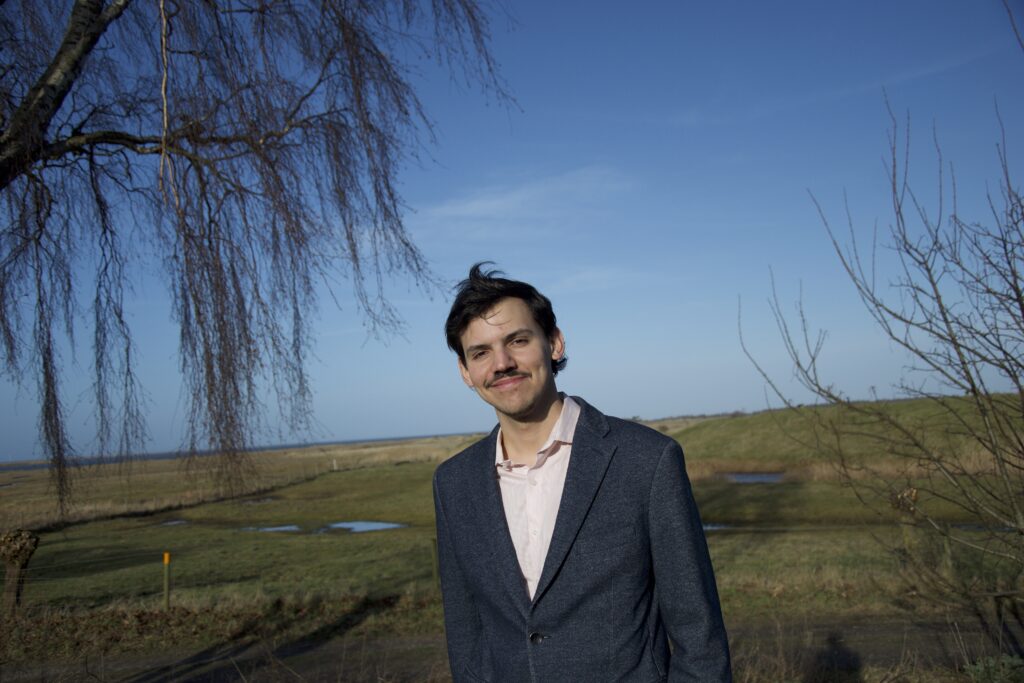 Francisco Cobos Cabral, Treasurer
Hej hej! My name is Francisco but everyone calls me Paco, and I encourage you to do that as well. I am 25 years old and I am from Mexico City, where I spent most of my life and learned how to survive under high levels of air pollution, traffic jams and spicy taco overdoses. All these teachings made me a bit nihilistic and danger-sceptic.
I have a wide variety of interests. During the last seven years of my life I have studied Architecture, International Relations, Economics, courses in Philosophy, Law, Mathematics, Anthropology, History, Sociology and my current BSc in Economy and Society. One thing I am really not interested in is sports, just so you know.
My journey in UPF started by writing sporadic articles for the Webzine and irregularly attending Radio meetings and recordings. Yet, I only became consistently active in UPF in 2021 when I became Debate Coordinator. Debate was great since I found a way to make use of some of my nihilism for "productive" purposes. At the end of February 2023, I decided to apply to become the Treasurer for UPF since I knew it was needed and I had some previous experience and well, here we are now.
If you need a reimbursement for an expense, if you want to discuss credits and debits, budgets, or your latest achievements on Excel, you can of course do it with me whenever you find me in the office. If you would rather talk about more fun topics such as politics, art, social movements, sci-fi or anything else, join debate on Tuesdays or feel free to invite me to crack open a cold one in a park hehe
Anaïs Le Pluart, UFS Representative
My name is Anaïs Le Pluart and I'm the board's UFS representative! I'm a social anthropology student from Bjärred who's fairly new to UPF but very excited to be involved. Through my position I'm not only a part of UPF Lund but also on the board of our umbrella organisation UFS, where I'm responsible for being Lund's voice on a national level. If you have any questions about me or UPF Lund's work in the UFS don't hesitate to get in touch at lund@ufsverige.org!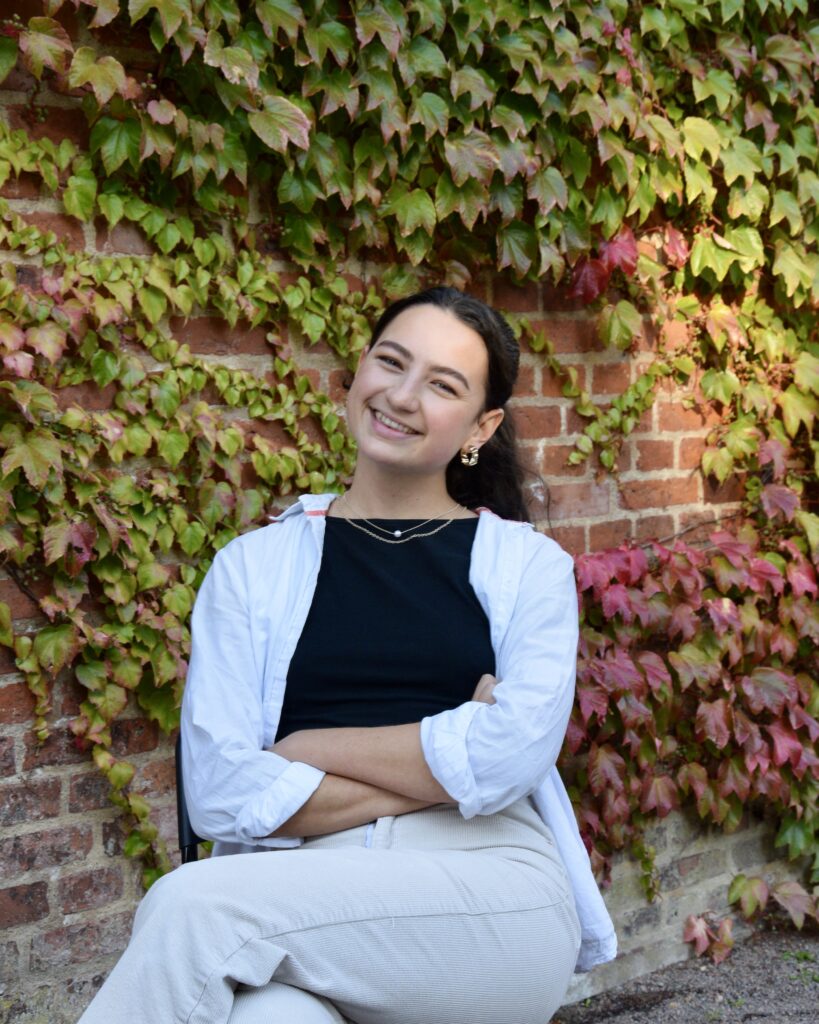 Ella Fasting, Head of Activity
Hi! My name is Ella Fasting and I originally come from Gävle, a Swedish city a bit up north. This operational year, I'm a board member and Head of Activity of UPF Lund. I study Human Rights and am currently in my second year of my bachelors. I find the program really interesting and it definitely feels more current than ever.
As head of Activity I'm responsible for the amazing Activity Committee, together with my co-head Isabella. We arrange all social events in the organisation to make sure our members can meet each other and have some fun! I became active in UPF last semester, as an active member in the Lecture Committee. The organisation sounded like a perfect mix of meeting people with similar interests, getting an opportunity to learn more about foreign affairs and have a lot of fun. I was definitely right about that! My favourite thing about UPF is all the great people you meet, as well as the open and welcoming atmosphere.
A fun fact about me is that I worked professionally as a rider before I started studying, where I among other things taught young horses to be ridden. For sure a bit different from my current everyday life!
I'm really looking forward to this operational year in Lunds best student organisation, and I hope to see many members at our events throughout the year!
Isabella Silva Ortiz, Head of Activity
Heya! My name is Isabella, I'm from Colombia, and I'm on my third year of BIDS! I've been active in UPF since I started studying my bachelor's degree. Belonging to a group makes me feel more connected with people, being able to learn about so many cultures and on top discuss politics, are just a few of the many reasons I've been here for so long! As a Head of Activity my responsibilities go from making sure everything is going smoothly with upcoming events to encouraging people to join the association! In the activity committee you will be able to plan most events for the association such as sittnings, outdoor events, the annual ball, and many many more!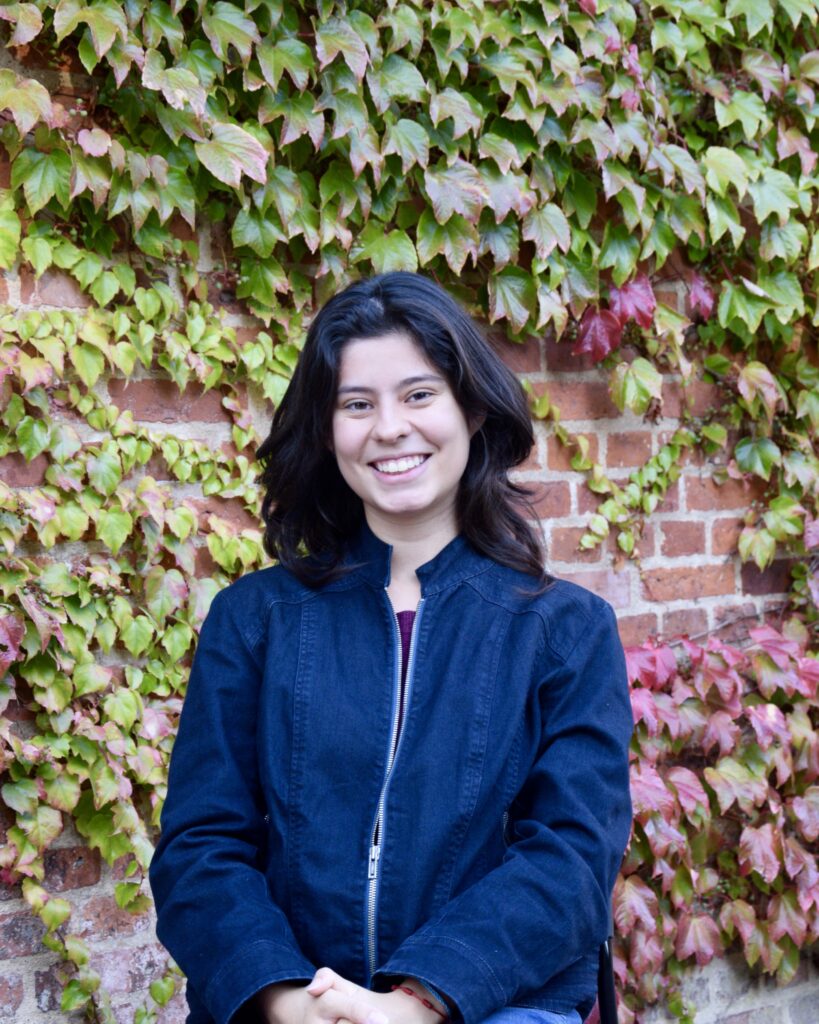 Victor Åstrand, Head of Career
Heyo! My name is Victor and I am one of the co-heads of the Career Committee. I come from the best part of Sweden, namely Skåne, and I grew up in a town/village called Viken, just to the north of Helsingborg. I got myself a bachelor's degree in linguistics and spent one year in Peru (half of which was in lockdown during covid) before starting my current program, called "pol. kand." in Swedish and "Bachelor's in Politics and Economics" in English. While language is one of my passions, and I can rant about it for hours and give you some fun language facts if you are interested, I realised that language alone is not enough for me, and what interests me are the major processes and powers shaping the world we live in today. Fortunately, knowing another language or two helps you on the way if you're interested in international politics.
I've been a member of the Career Committee since last year. The main reason I joined is that I wanted to know more about the actual world outside of the university. I can study whatever I want and get the best grades in the world, but ultimately it is the wants and needs of the real world that decide where I will end up. Luckily, by getting in contact with and talking to actors who are already working in places where we might want to work, we can both learn how to get ourselves the best profile and starting point possible to reach our goals, and even discover some new interesting goals and ambitions in the process. During the autumn semester I am also working as the international mentor coordinator for the university, so maybe you have seen me around! In addition to being into languages and all that, I am also collecting flags (super cool, I know). I also worked as a tourist guide once in Helsingborg, so I can give you some tips if you're heading in that direction. Hopefully I will see you at one of our committee events!
Anna Holm, Head of Career
Hi!
My name is Anna and I'm 26 years old. I'm born, raised, and studying in Lund, so truly a "Lundensare". This fall semester, however, I'm not in Lund. I'm doing my internship at the Swedish Embassy in The Hague as part of the Master's Programme in Political Science. I also have a Bachelor's degree in Politics and Economics, as well as having studied some Spanish at University.
I've been a member of the Career Committee for about a year, during which I was also the Prep Course Lead. As students, we might have these thoughts and dreams and wishes about what we want to do in the future, and where we want to do it. We might also be really confused, just knowing what we are interested in, but not knowing what we want to do with it. The Career Committee is really helpful in both turning abstract ideas into concrete pathways, and in inspiring, and informing about future possibilities.
During my free time I like to read, browse for interior design inspiration, and exercise. Unfortunately, I don't collect anything (like Victor), but I'm open to ideas!
I hope to see you in the Committee and at our events!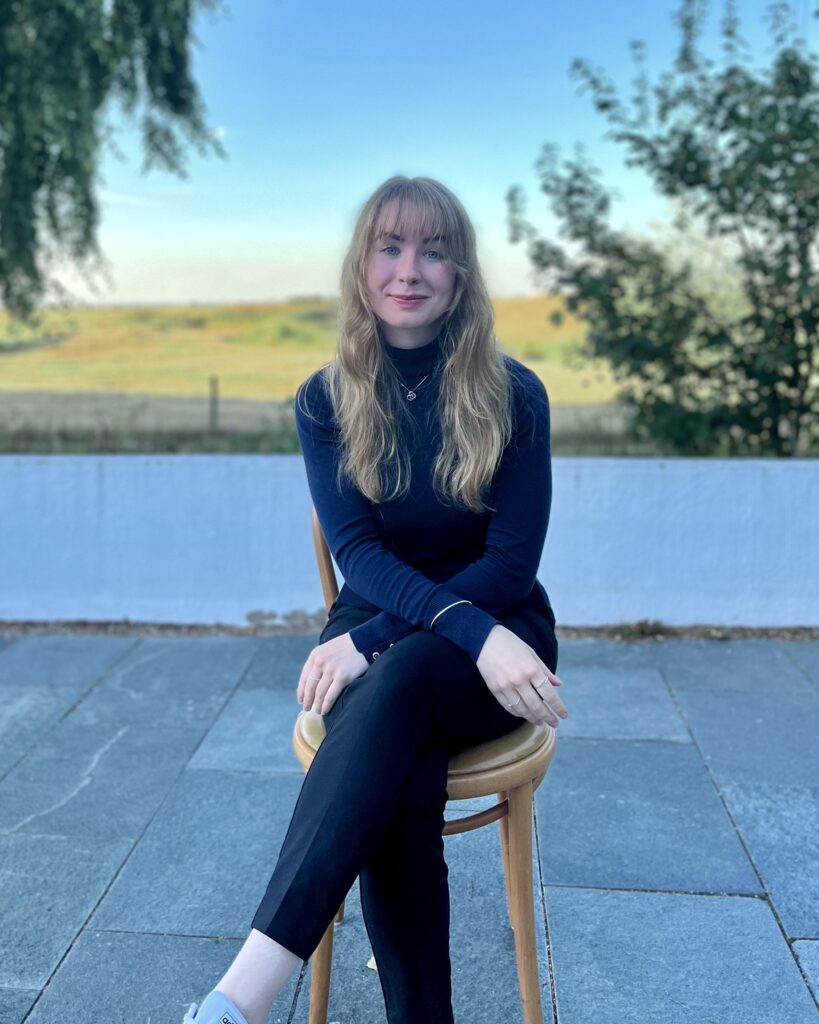 Ana Caselles Calle, Head of Lecture
Hi
Hello! I'm Ana and I'm one of the Heads of the Lecture Committee! I come from Madrid, in sunny Spain, but I fell in love with Sweden long before I moved here for my studies. When I was a teenager my aunt and her family moved to Gothenburg and then to Stockholm and I visited them every summer. When I was accepted at Lund University to study the MSc in European Affairs, I was extremely thrilled to come back to cultivate my passion for the EU in such an international environment.
I joined UPF in September 2021 and was active in the Career Committee, where I became an Event Facilitator, helping with the Career Fair and hosting speakers for Career seminars and the Prep course. I also co-organised UPF's Project of the Year, the Spring Forward Conference. Now, as Head of the Lecture Committee, I'm looking forward to bringing interesting discussions and spreading knowledge and different perspectives on foreign affairs through lectures and panels.
Outside of UPF, I love participating in simulation games. In my university years, I've represented Sweden, the US and Belgium in different MUN conferences – all of them countries in which I've lived in thanks to my studies! I even got to play Commission President Ursula Von der Leyen in a simulation game for one of my courses in Lund. Still to this day, my friends and professors call me "Madam President". Also, I run an Instagram account where I post about my life in Lund. You can follow me on @anainlund to see me learning the basic tenets of Scandic living, fika outings and trips around Skåne and beyond. One last fun fact about me is that I love cooking – one of my star dishes is the famous Spanish "tortilla de patatas" but I love experimenting with any type of ingredient, cuisine, and technique!
Love Kirkegaard, Head of Lecture
My name is Love Kirkegaard, I am one of the heads of the lecture committee 2022/23. I was born in Gothenburg but I have lived in Lund since I was two. Even though I grew up in an academic home in Lund I started my studies at Gothenburg university and with history. But international relations and politics has been one of my biggest interests if not the biggest since I was eight. I therefore joined the lecture committee at UPF Gothenburg. In the beginning of 2022 I returned home to Skåne and I am now studying history again after one term studies in political science at Malmö University. And it was an easy and obvious decision to continue to be active in UPF, but now in Lund.
The reason I chose lecture is that you learn so much about everything regarding international issues, and the lectures will help you to develop your own ideas and knowledge. Also meeting new and interesting people from all parts of society is always a treat and the best way to grow as a person in my opinion.
Being in one of the best cities to have a great student life, I am looking forward to meeting new people and organizing interesting lectures together with my co-heads and committee members and every other UPF member new as old.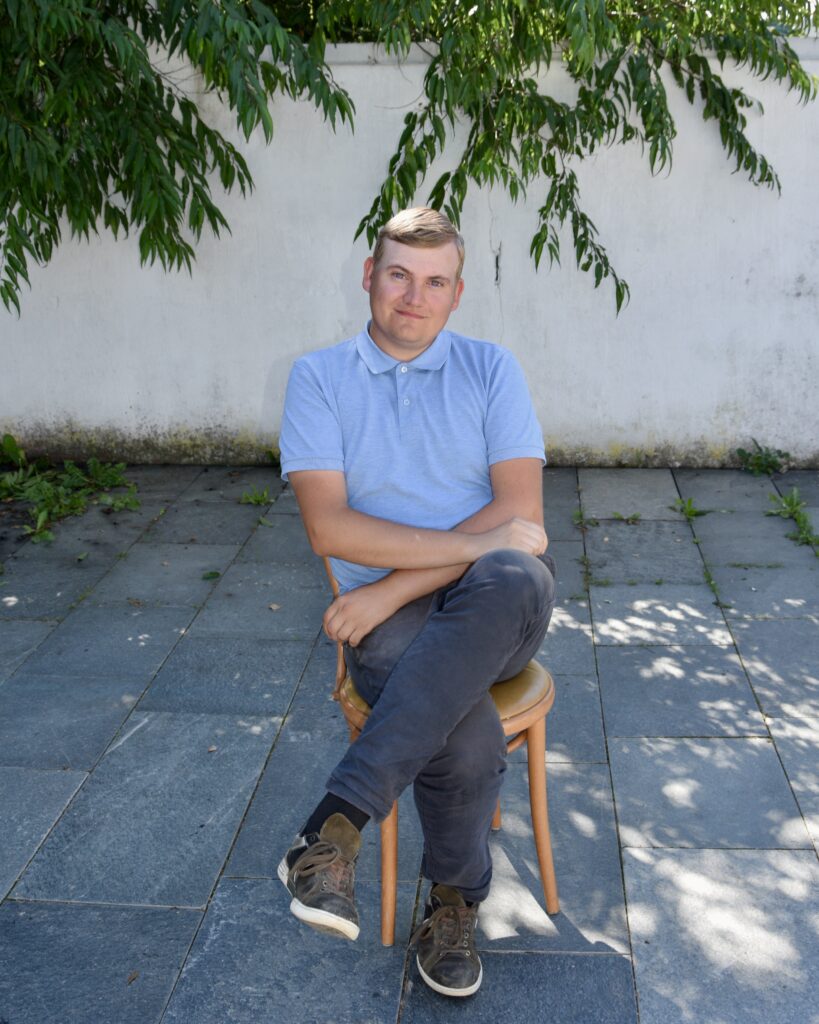 Sara Friman, Head of Lecture
Hej! My name is Sara Friman and I'm lucky to be one of the three co-heads in the lecture committee during this operational year. I'm originally from Stockholm and I have just started my master's in international development and management here in Lund.
I've always been interested in international relations, and as soon as I heard about UPF I knew it would be a place for me. Being part of the lecture committee, it's so much fun to be able to invite interesting people to Lund and learn about different aspects of foreign affairs every week. Getting to do it with other like-minded people is a great bonus!
When I'm not studying or doing UPF work I like to do what most people do; travel, watch tv (currently Succession), listen to music, read, be out in nature, hang out with friends and discuss life's big questions with interesting people.
Dianne Kok, Head of Magazine
Hej! My name is Dianne and I'm one of the Editors-in-Chief of UPF's print magazine, The Perspective. I'm originally from the Netherlands and have just moved to Lund to start my Master's in Environmental Studies and Sustainability Science. After my Bachelor's in International Relations at the University of Groningen, I'm now very happy to be part of Lund's incredible community of international students, which are widely represented at our association.
Besides the international vibe, I was inspired by the many opportunities UPF offers for students to explore their creative side. I have always loved writing and look forward to directing the magazine this year. While The Perspective primarily serves as a place for discussion of all things foreign affairs, the magazine committee also provides a place to explore journalism in a fun and engaging way.
In my spare time, I enjoy all things art, taking a good walk listening to my favourite playlist (currently exclusively Swedish songs in an attempt to magically absorb the language), and of course, fika with friends. If I haven't written enough for my studies or the magazine, I also don't mind the occasional journal session (will I keep up my daily entries?). Find me at the UPF office when it's raining!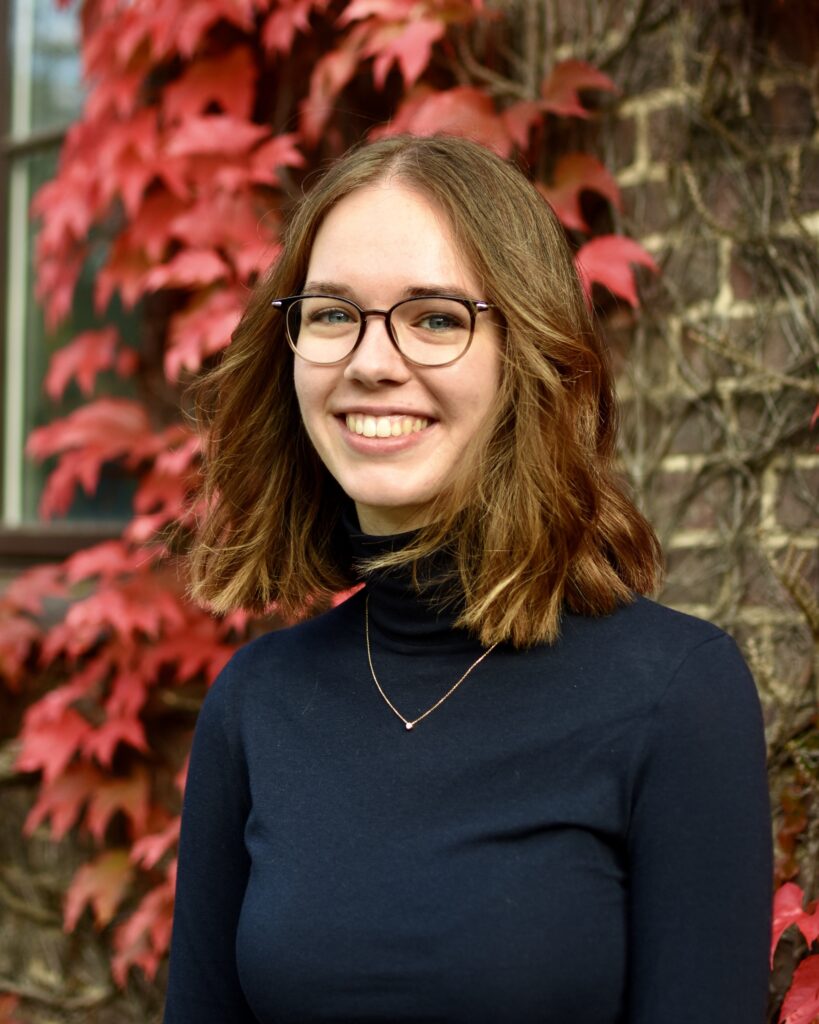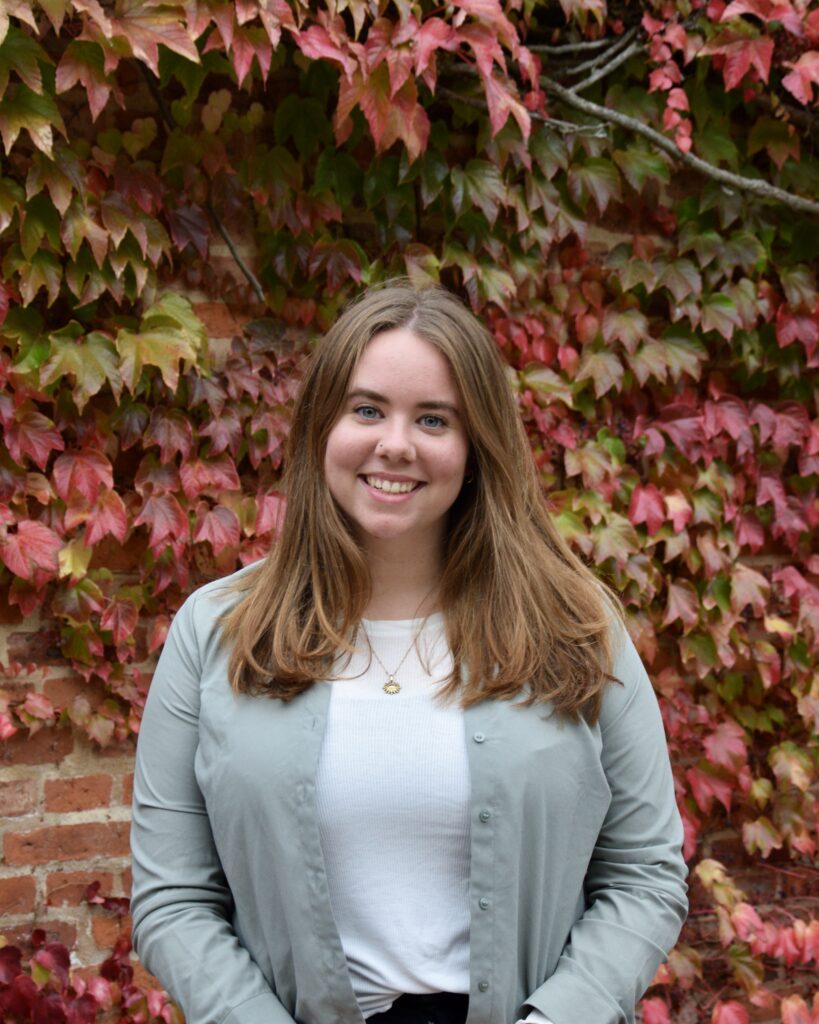 Ronja Oechsle, Head of Magazine
"Hi there! My name is Ronja and I'm one of the co-heads of The Perspective, UPF's print magazine! I recently moved to Lund to start the Master's Programme in Human Rights Studies and am excited to explore the city and the rest of Sweden in the next few months. I grew up in Germany and spent the last three years in the Netherlands, where I did my Bachelor's in International Relations.
I have always loved writing and I think The Perspective is an amazing way to engage with topics related to foreign affairs in a creative way. The magazine and UPF in general are a great environment to discuss any of these topics and at the same time meet new people in an international environment.
Outside of UPF, I like swimming (I started a little challenge with friends to go into the sea every month of the year – let's see how that goes), going to concerts and festivals and spending quality time with my friends."
Elliott Gunnell, Head of Pod&Radio
Originally from the Great State of Michigan, Elliott has been active in UPF Lund since he started his Bachelors in Development Studies here at Lund University in 2020. Active in the PR committee first, Elliott decided to try out Podcasting and Radio in his second year with UPF Lund. Producing, editing and personality on The Perspective Radio, Elliott became the Committee's Live Show Trustee in 2021. He is now Editor in Chief of the UPF Lund Podcast and Radio Committee and serves as an active board member.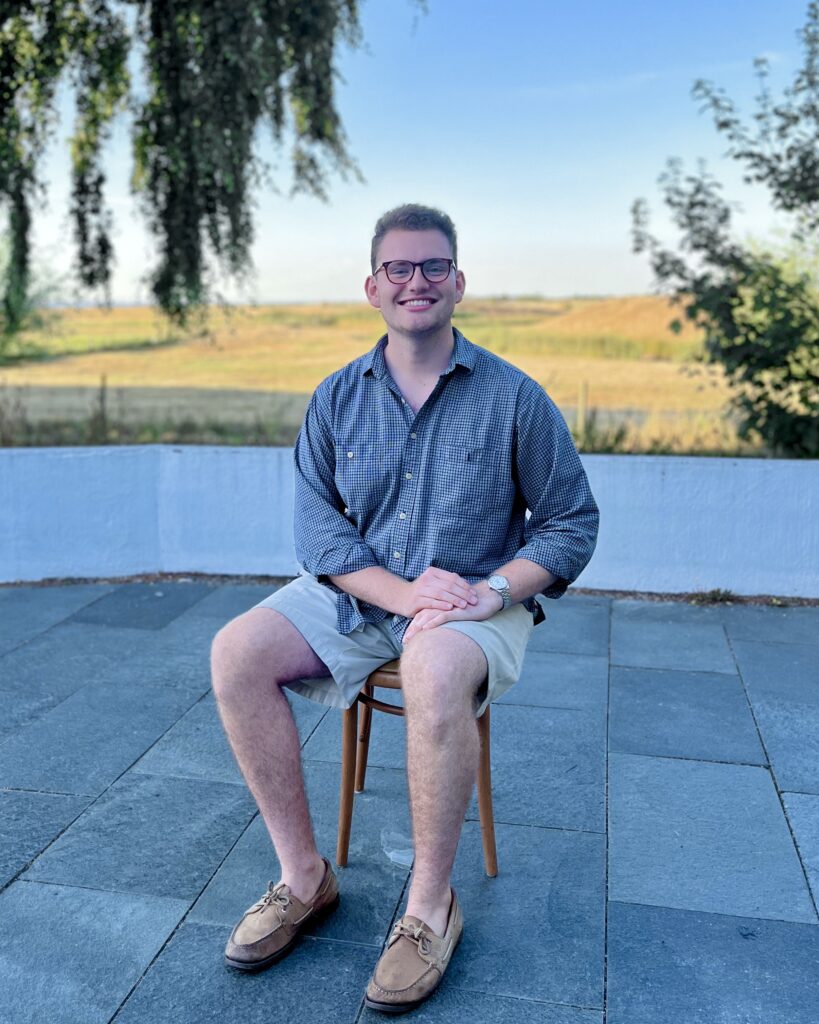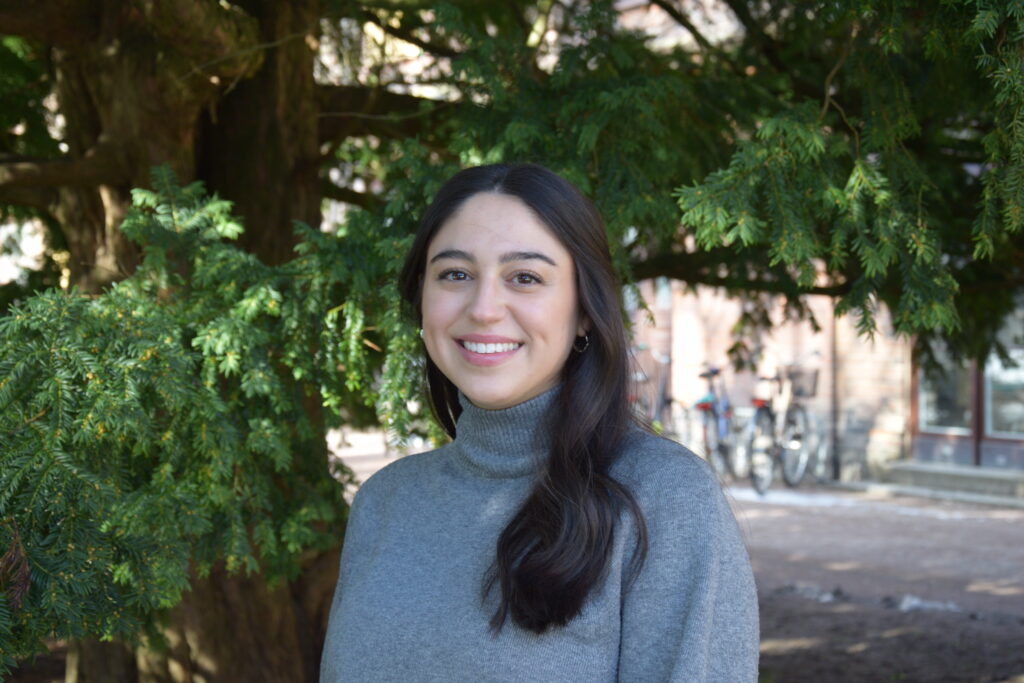 Natalie de Souza, Head of Pod&Radio
Zahra Aghazada, Head of Public Relations
–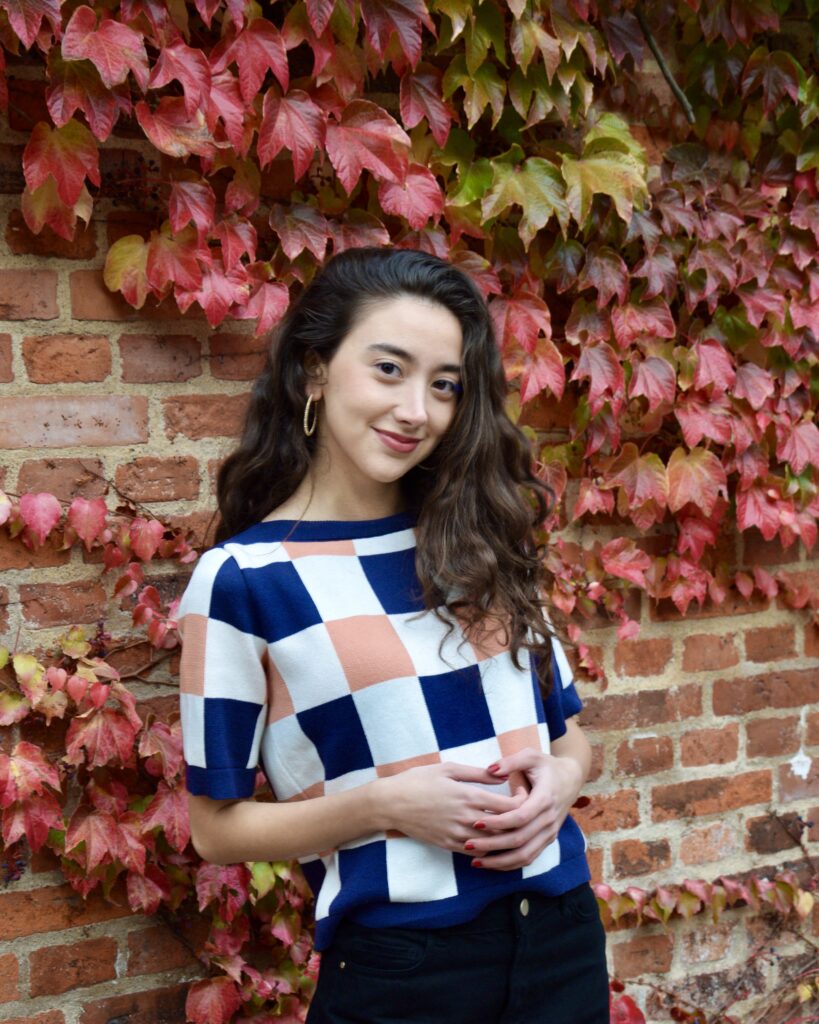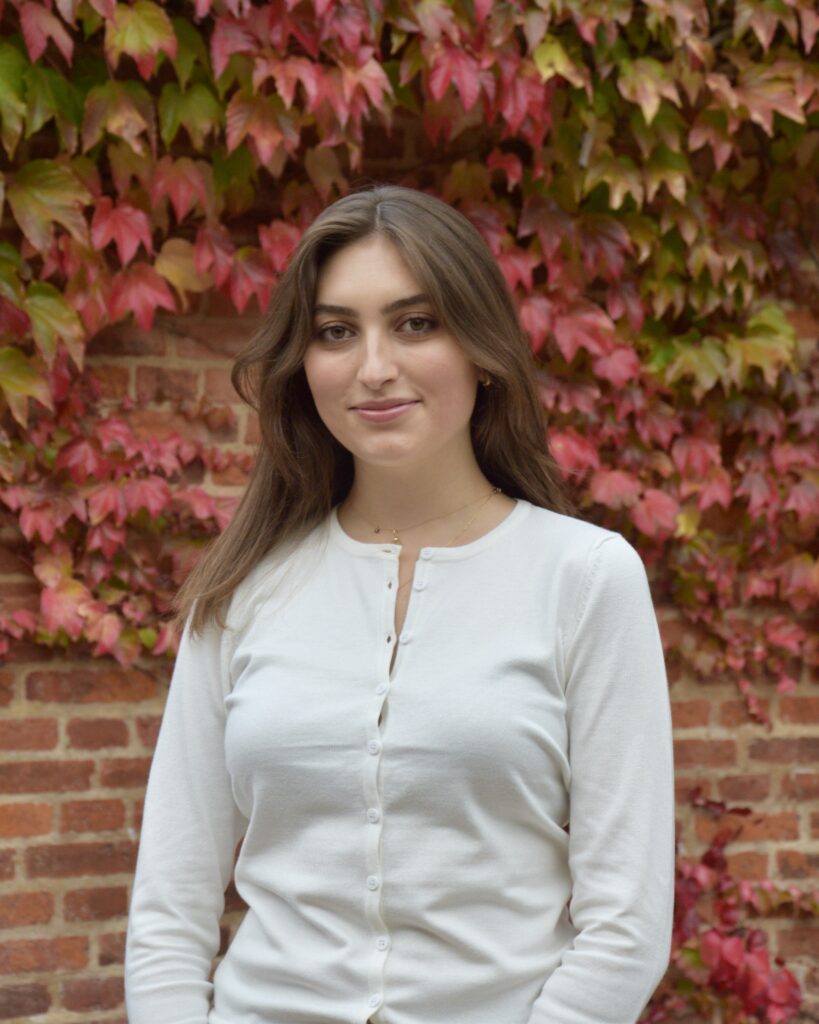 Claudia Muñoz-Rojas Domínguez, Head of PR
Hey! My name is Claudia, I'm 24 years old, and I come from Madrid, Spain. I am currently studying the Master's Degree in Social Scientific Data Analysis at Lund University, and I have a background in Sociology and International Affairs. As Head of PR, and along with my co-head Zahra, we manage the communications and promotion of UPF & its committees! PR is the "face" of UPF and I'm very happy to contribute to the association by building its image beyond our walls, and in doing so reaching out to other students and people who might be interested in becoming part of UPF! We welcome you to follow UPF on social media to keep up with the latest activities and events!
Hannah Hoelfe, Head of Travel
Hello everyone!
My name is Hannah, I am 24 years old and in the Master's program Disaster Risk Management and Climate Change Adaptation (DRMCCA) at LTH. I am from Germany and have been living in Lund since the summer of 2022.

During my Bachelor's studies in Rotterdam, I had the opportunity to do my internship at the German embassy in London, which is where my passion for foreign affairs comes from! After graduating, I worked as an IT consultant in the German public sector for three years and am now excited to be active in an international context once again. As Head of Travel, I am now looking forward to combining this passion with my original background in event management and putting together an amazing trip for this semester together with my co-head Donja!
In my free time, I like to travel as much as possible, spend a lot of time discovering Sweden on my motorcycle, and love going to concerts and festivals.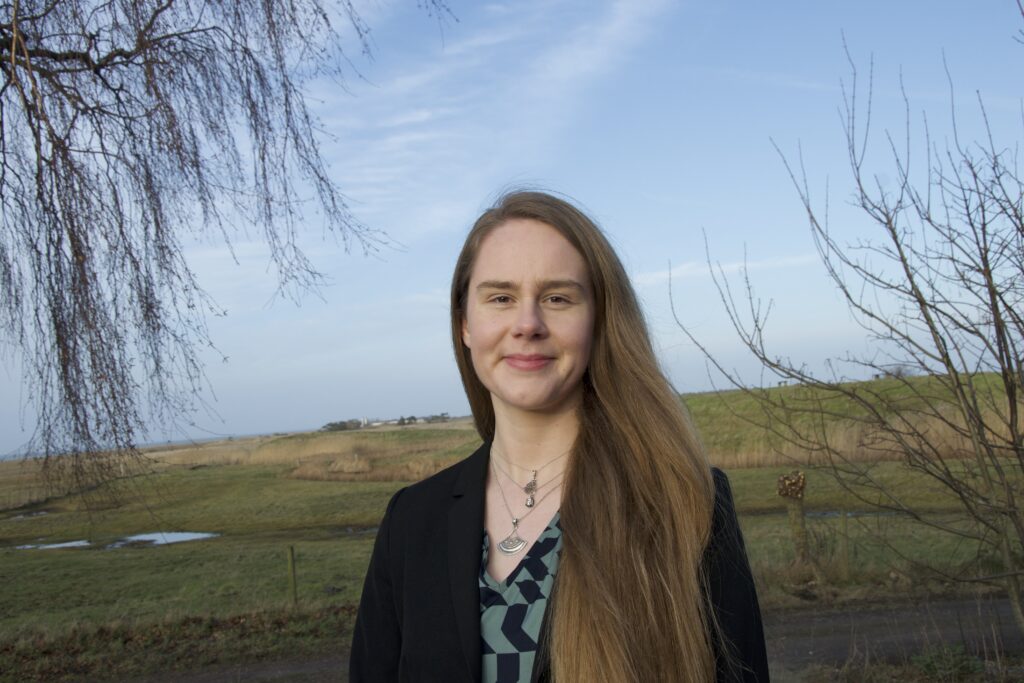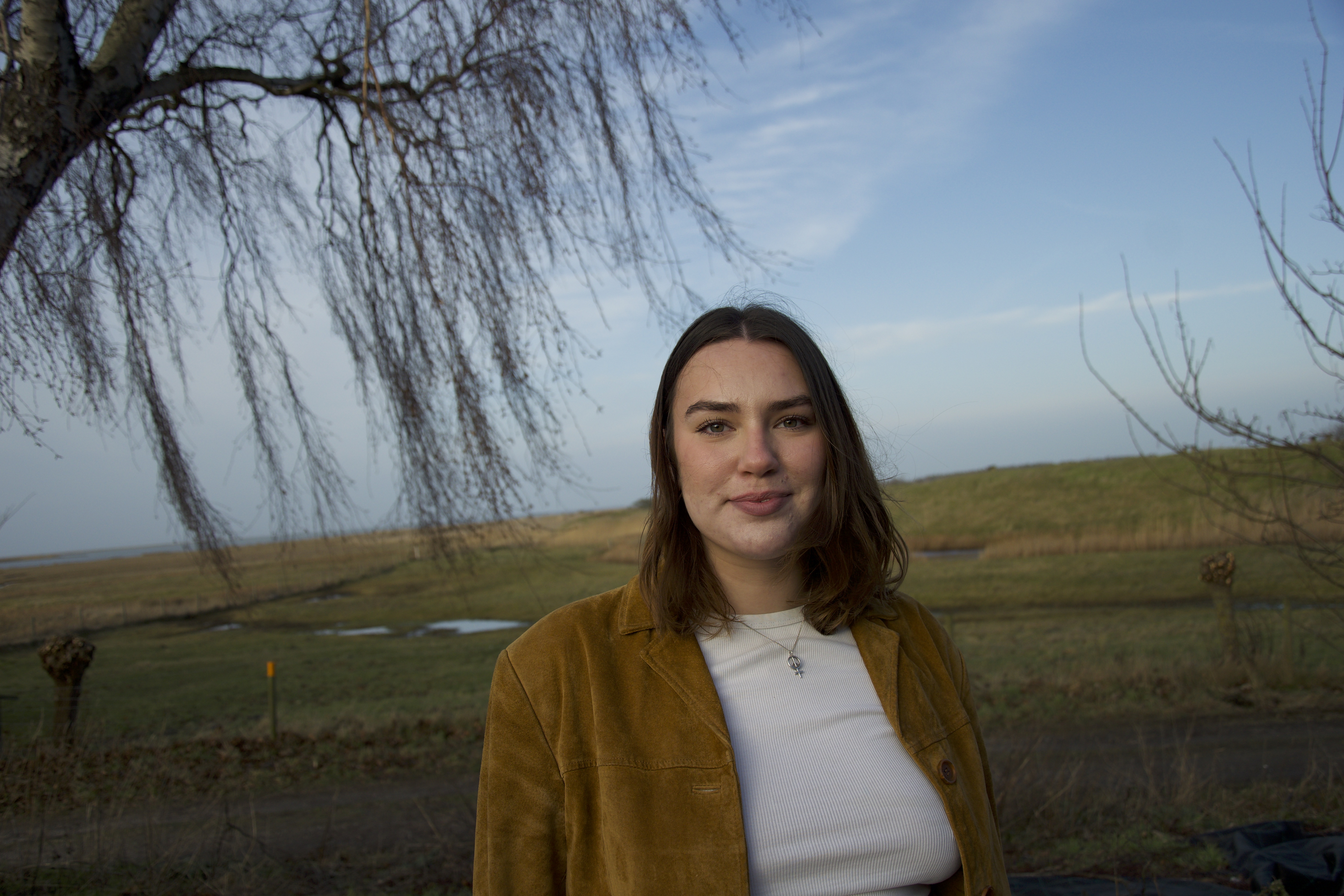 Donja Tavakolinia, Head of Travel
Julia Hampel, Head of Webzine
Hej everyone! My name is Julia, and I am one of the editors-in-chief of The Perspective Webzine! While I'm originally from Munich, Germany (Oktoberfest, pretzels and so on), I moved to Lund a little bit over two years ago to study my BSc in Economy and Society. Currently I am spending the start of my third year on exchange in Canada, meaning I'm (unfortunately) bound to work remotely for the first few months, but I can't wait to be back in Lund to enjoy UPF in person again!
Speaking of that, I joined the Webzine Committee about a year ago and haven't regretted it one bit! The Webzine, but really UPF in general, is one of the best places to discuss current affairs while also meeting lots of amazing people. After spending my time writing plenty of articles about one of my favourite things, foreign affairs, I am really looking forward to turning towards the editing side!
Outside of UPF, you can usually find me somewhere in nature hiking or mountain biking, but also hanging out with friends to cook, climb and fika! Every now and then I also enjoy grabbing a good book or trying to improve my Swedish skills. Vi ses!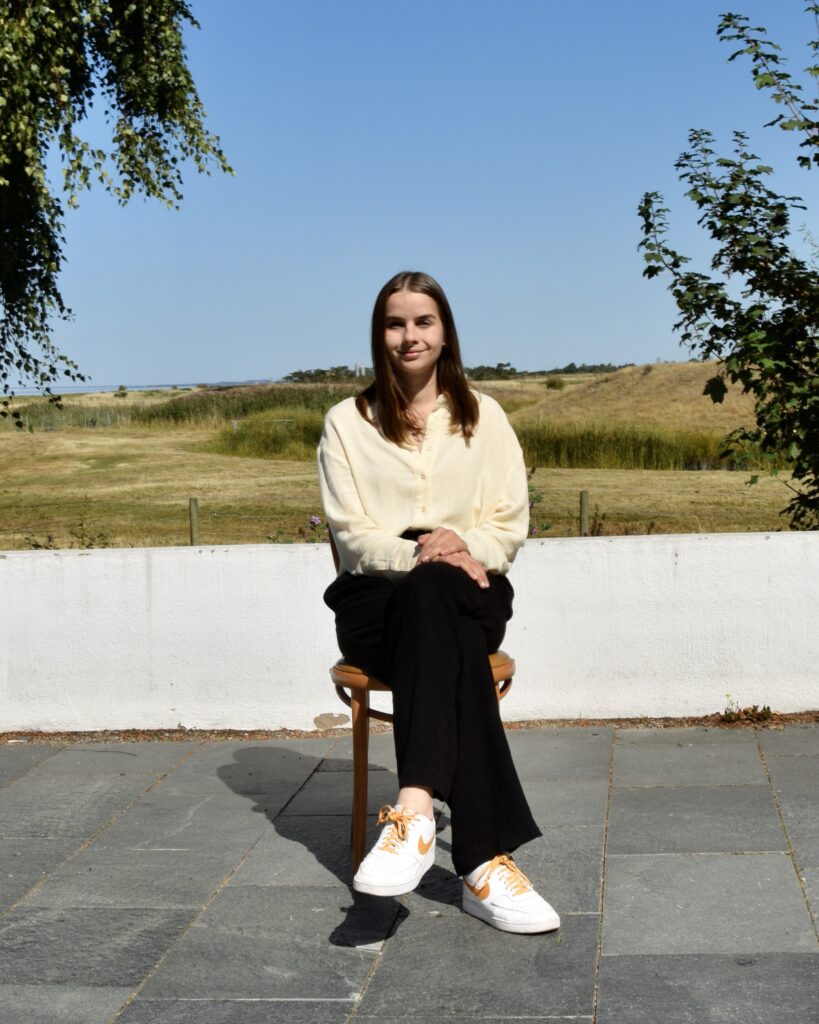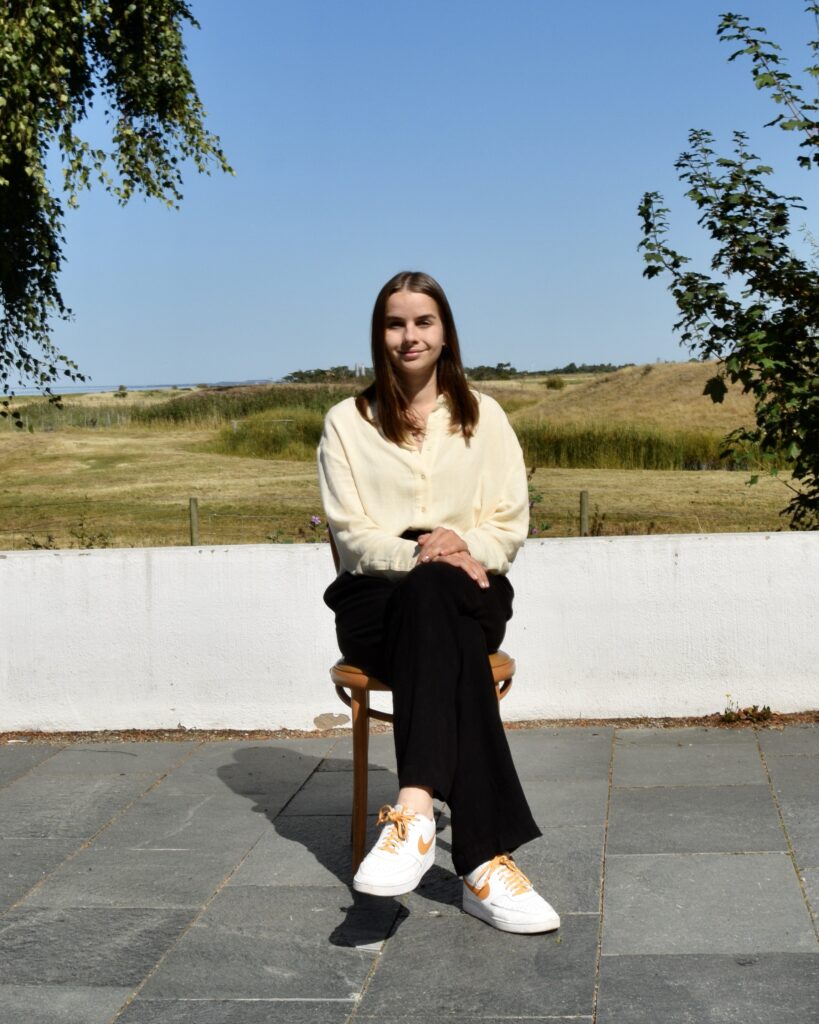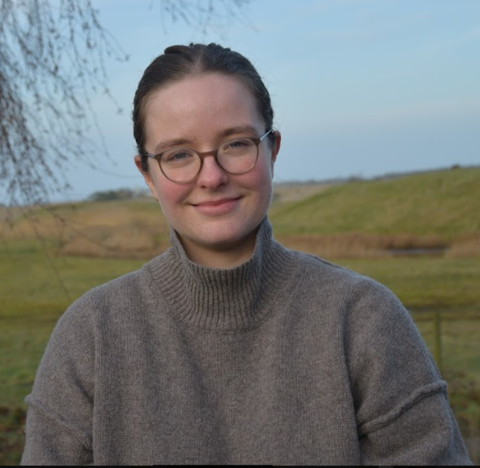 Annalena Herrmann, Head of Webzine
Hi everyone! My name is Annalena Herrmann and I'm one of the Head's of the Webzine Committee. I grew up in a little village in the North of Germany, close to the Baltic Sea. Last year I finished my Bachelor in Politics, Psychology, Law and Economics (PPLE) which I studied in Amsterdam. I then started my Master in International Development and Management here in Lund last September. So far, I really love this little town and the Webzine is definitely a reason for that. I started out as a sub-editor last year and liked it so much that I'm now Editor-in-Chief together with my lovely co-head Julia. Besides studying and UPF I really enjoy fika with friends, watching good (and sometimes bad) movies and knitting. I look forward to maybe seeing some of you in one of Webzine's cozy committee meetings!
---
---