What do we do?
The PR committee makes sure that the Association of Foreign Affairs reaches out to all its target groups. UPF Lund can be found on Facebook, Twitter, Youtube, Instagram and Flickr. Our goal is to reach out to more politically-minded people and attract a wider range of people to the association.  
We work with InDesign and Photoshop and design posters, flyers and cover photos on a weekly basis to promote all UPF events on Facebook and Twitter. The public relations committee is in charge of contacting media and inviting journalists to cover our events. We also work actively to promote our video and radio interviews in local and national media. A lot of work and effort is invested in our homepage. It needs constant updates and adjustments and we are the ones who make it happen.
How do I join?
Are you already a pro when it comes to PR, advertisement and communication or do you want to learn how to do it? Maybe you would like to learn or improve your InDesign, Photoshop or WordPress skills?–Then this is the committee for you. Contact us at pr@upflund.se and we'll get started right away!
Who are we?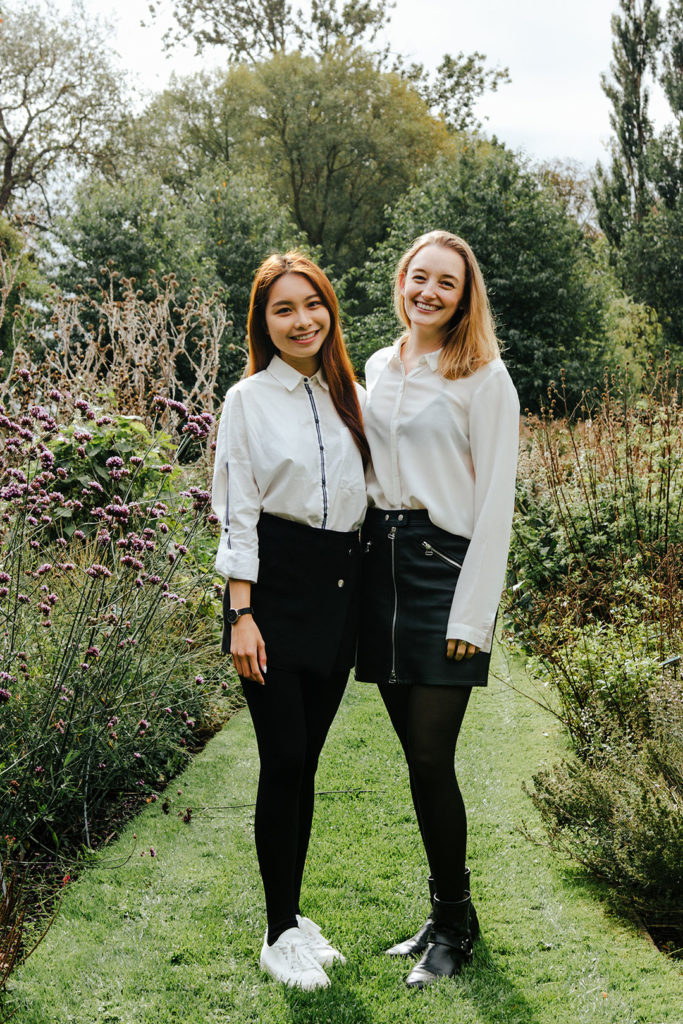 Cheryl Fung (left) & Juliet Brickell (right)