Exciting things are happening – the Association of Foreign Affairs is now looking for two new Heads of Activity! You can apply by sending your CV and a letter (maximum 1 page) explaining why you would suit as head of activity to electioncommittee@upflund.se no later than November 27th. We have made a short interview with the current heads about the position and why they are leaving.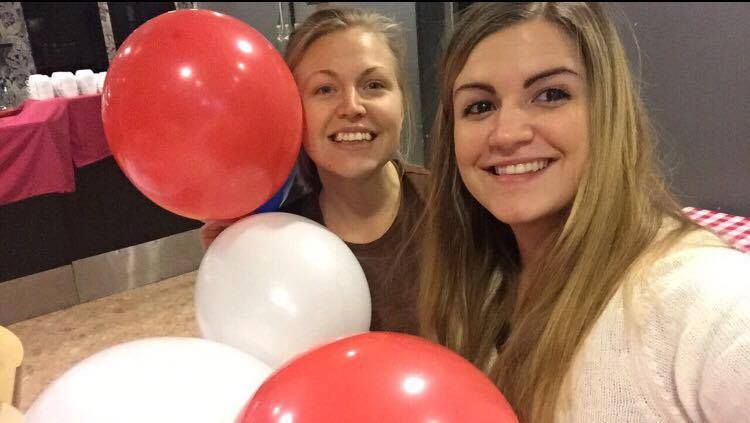 Hello Johanna and Jessica! Why are the positions as heads of activity becoming available?
We are both going on exchange studies – Johanna is going to Canada (Vancouver) and Jessica to
New Zealand (Dunedin). We are very sad to leave this amazing board and our incredible committee, but also very excited for our upcoming adventures abroad.  
Which is your best memory from this term with UPF?
We have many good memories, this semester has been so intense. One of our favourites is from the Stockholm study visit trip we made in the beginning of November, where we were invited to a discussion followed by a really fancy mingle at the American Ambassador's Residence. The whole Stockholm trip was awesome but that visit really stood out! Another good memory is from the middle-party during the US Election Day Sittning at Hallands Nation. We were all tipsy and happy so we started to dance standing on the sofa and sing very randomly while some of our committee members invented a song that has become our "official song": "Det är vi som är activity".

What is the best part of being the Head of the Activity Committee?
The best part has been to work together with such passionate and inspiring people within our own committee and the board. Another thing is that the committee has so much potential for development, you're basically free to organize and create all kinds of social activities. The Activity Committee has the great responsibility to evolve the social dimension of the Association, making sure that members develop bonds and relationships through a variety of events.

What would you like to say to the new Heads of Activity?
Enjoy the ride! From time to time there are lots of things going on at the same time, but take a deep breath and make sure that you and your "partner in crime" are on the same page and remind each other that you are in it together. Everything will work out fine and, most important, it's gonna be really worth it in the end. Out of that, always remember that working for UPF HAS TO BE FUN! Create a good feeling and atmosphere within the committee so that everybody feel welcomed and included! If you manage that, the meetings will feel more like having a "fika" with good friends. We'll always be available to help you out or give you advice!