On Thursday, our group marched on to the headquarters of the World League of Freedom and Democracy (WLFD). We were warmly greeted by the President of the WLFD, Mr. Yao Eng-Chi, and the WLFD R.O.C. Chapter President, Mr. Tseng Yung-Huan, as well as four other long-term advisors. President Yao gave some opening remarks about the WLFD to our group, which was then followed by a short documentary film celebrating the 60th anniversary of WLFD in 2014. We then had the opportunity to engage in a discussion about the foundations of the organization and even sought advice on how to best preserve democracy in our domestic jurisdictions that we may perhaps sometimes take for granted.
Following our meeting, WLFD hosted us for a fantastic lunch at a nearby restaurant, just across from the parliament. Our five course meal consisted local dishes hailing from all different regions of China. We tasted everything from pig feet to gua bao, more affectionately known as Taiwanese hamburgers, filled with pork belly, pickled mustard, cilantro and ground peanuts. The meal was also nicely paired with wine and (quite potent) schnapps, to which we cheersed << 乾杯 >> !
We then made our way to the Taiwan External Trade and Development Council (TAITRA), Taiwan's foremost non-profit trade promoting organization, which assists enterprises to expand their global reach. A representative from TAITRA gave us a presentation on its work and were then given the opportunity to ask questions concerning Taiwanese trade relations. Afterwards, we took a tour through the considerably large exposition venue followed by some free time to explore.
In the evening, some of us attended an informal meeting over Taiwanese fika with the board of the Women's March Taiwan, which actually felt more like hanging out with a group of friends. We talked about feminism and education on gender-related issues in Taiwan and other countries such as Sweden, the Netherlands and the USA. The meeting was not part of the official UPF itinerary, so most of the travelers spent the evening shopping and tasting the local cuisine at Taipei's famous Shilin Night Market.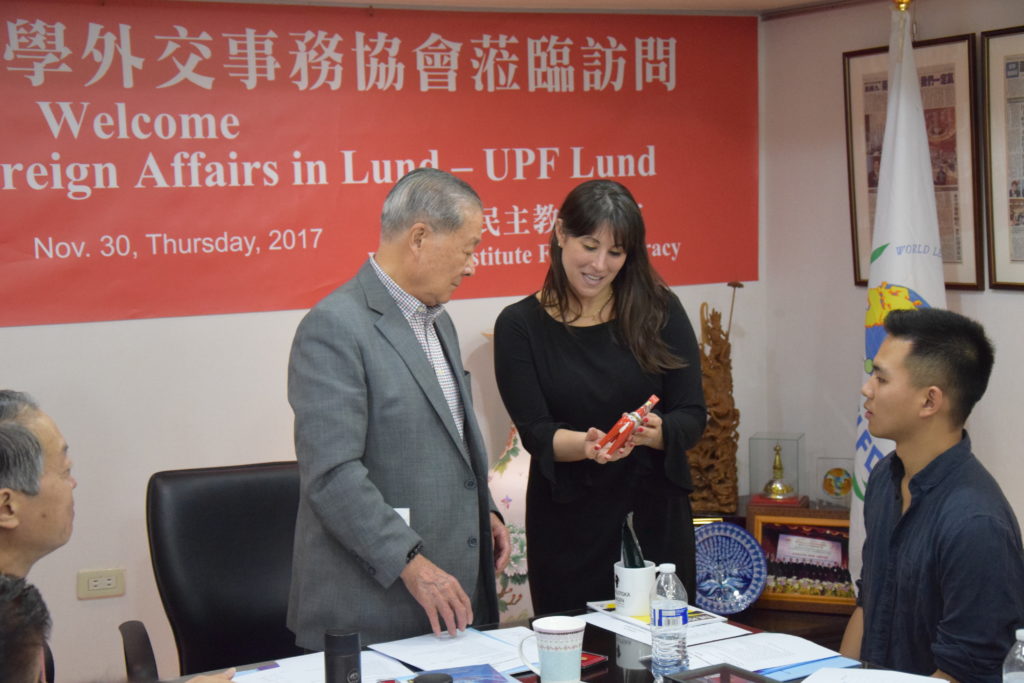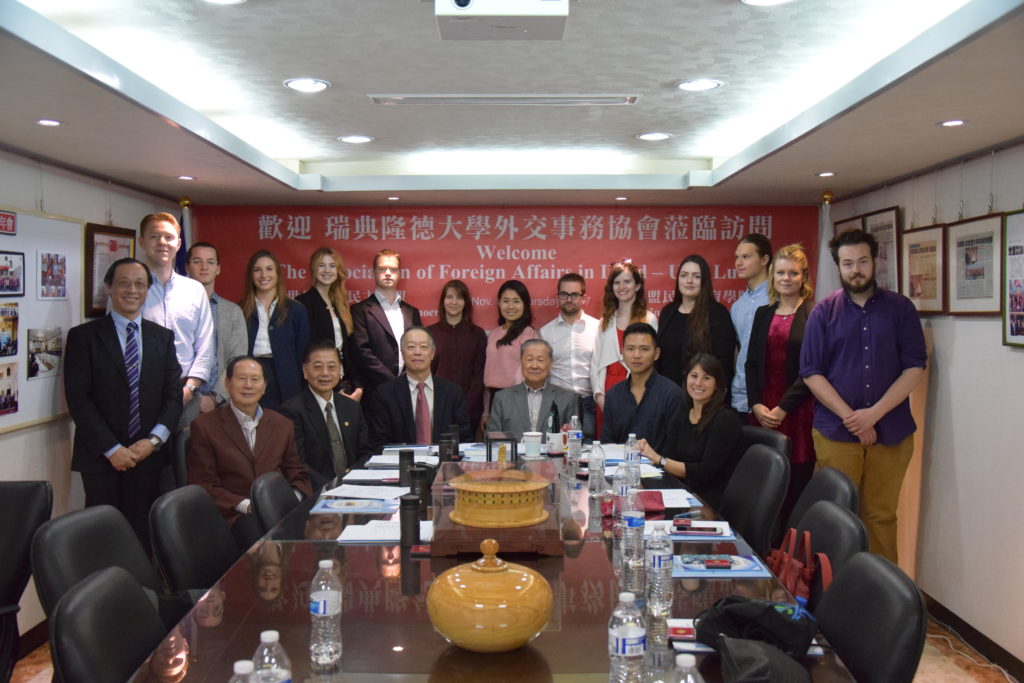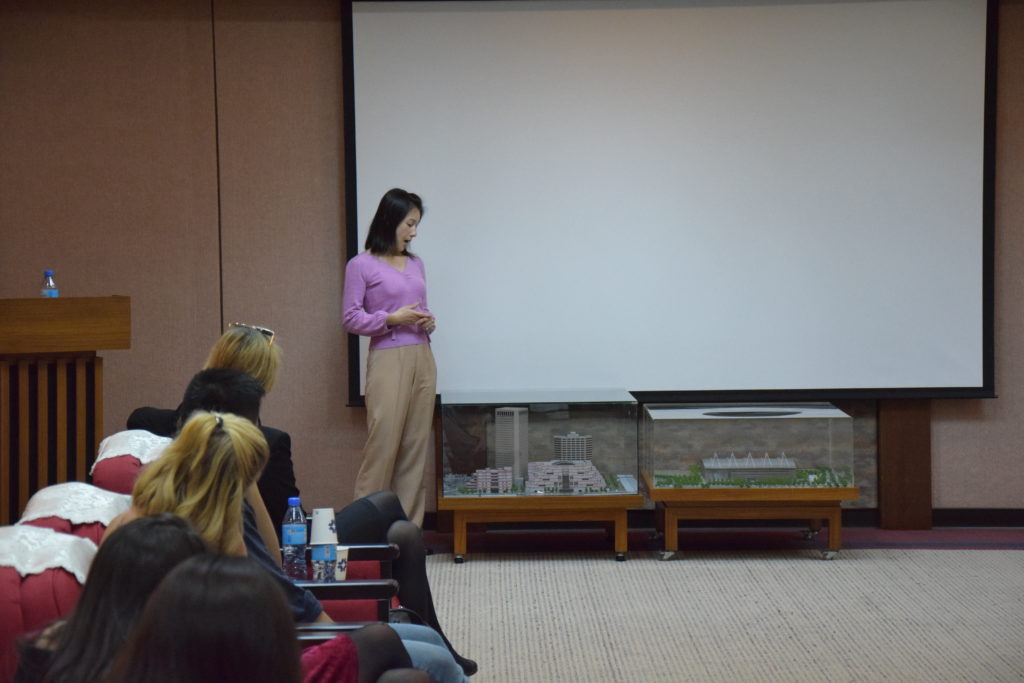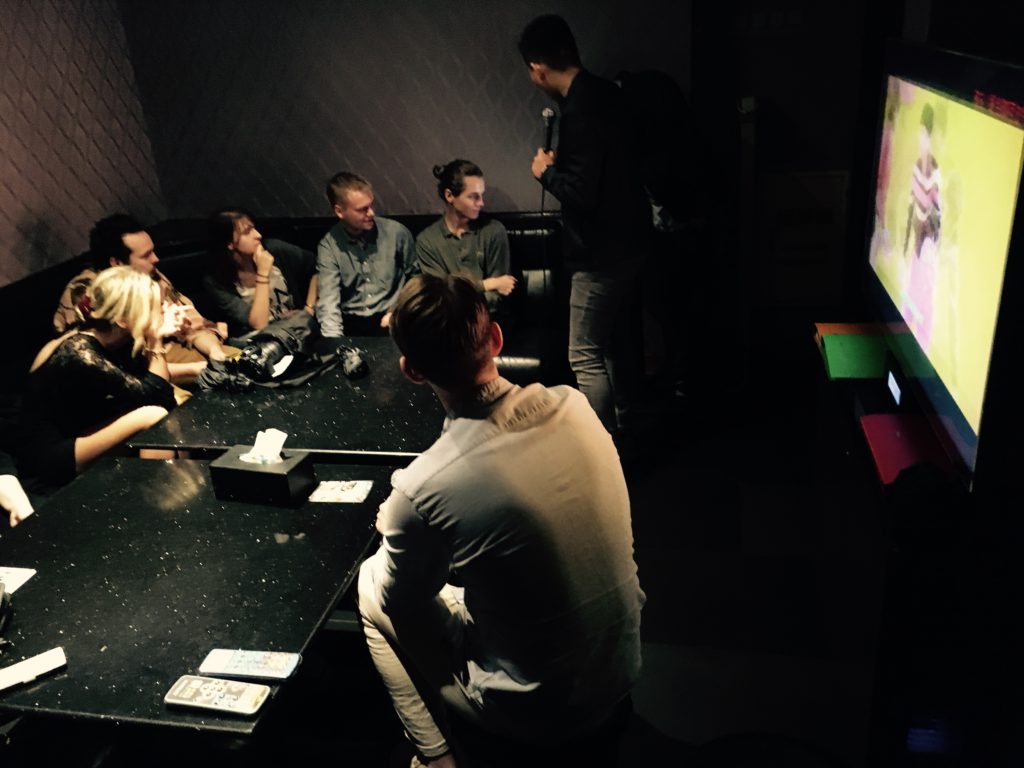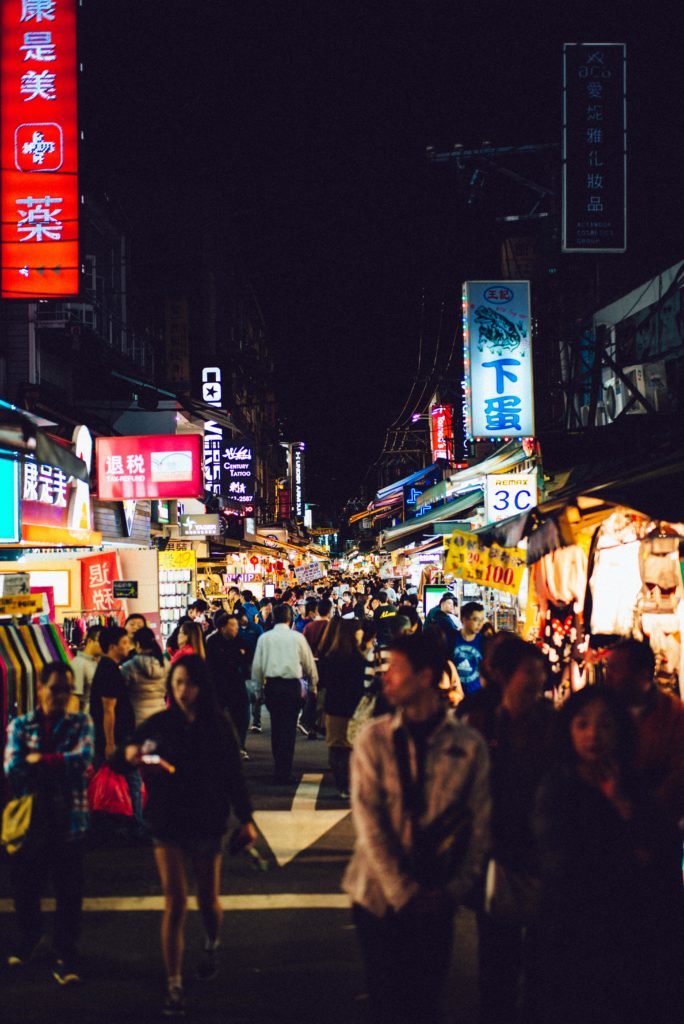 By Colette & Evelien <3